Former Barcelona manager Pep Guardiola has reportedly made Arsenal his first choice appointment, should he ever move to the Premier League. The Catalan resigned from his post at the Nou Camp in the summer, citing stress and a desire to go on sabbatical for a year but that has not stopped a number of reports linking high-profile clubs like Chelsea, Manchester United, AC Milan and Bayern Munich with the two-time Spanish league and Champions League-winning coach.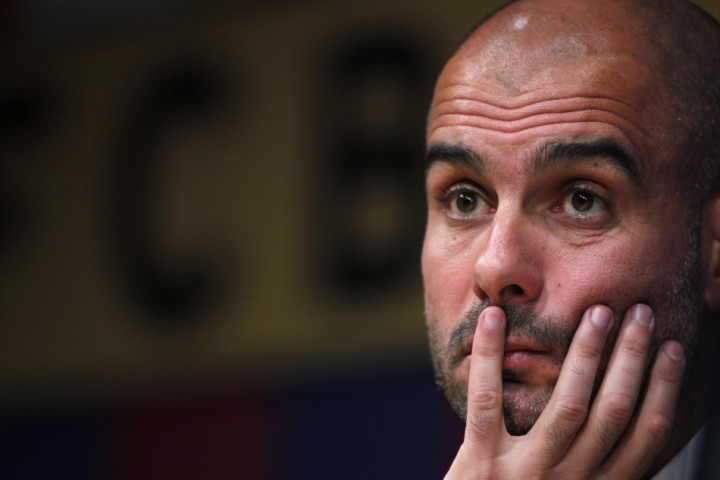 "Guardiola's preference in England is Arsenal. The club are aware he would be interested in the job in 2013. He doesn't want to go to Chelsea. He is worried about the lack of stability. He also has a good relationship with Wenger dating back to when he started doing his coaching badges at Arsenal," a source was quoted as saying by Goal.com.
And as for the Gunners' present manager, the defeat (on penalties) to League Two side Bradford City in a Capital One Cup tie has severely damaged what little goodwill the club's administrators had with their fans. Chief executive Ivan Gazidis has been forced to apologise to supporters once again but this time with a caveat whereby he also said he was "tired" of making the same excuses.
However, neither the Blues nor United will give Guardiola up easily. In fact, so persistent has Roman Abramvoich been Stamford Bridge have been warned against pressing too hard. Regardless, the Russian is reportedly preparing a five year deal, worth £100m in total, to lure the former Spanish international.
United have begun planning for a future beyond Sir Alex Ferguson and although the 70 year old Scot has admitted he would like to see former Chelsea and present Real Madrid manager Jose Mourinho at the helm of matters in Old Trafford, Guardiola would be as much a brilliant appointment. The Mirror reports Ferguson will fly to New York to meet Guardiola, after the weekend's Premier League fixture against Sunderland.
Continental Interest
Meanwhile, Guardiola also has fans on the continent, with Bundesliga and Serie A clubs Bayern Munich and AC Milan linked with approaches. The Germans have veteran Jupp Heynckes at the helm for now but, like Ferguson, the German is now 67 years old and succession planning is surely underway at the Allianz Arena.
Milan have Massimiliano Allegri in charge at the San Siro but Guardiola would be an indubitably more glamorous signing. And, just as a club might sign a high-profile player to boost their image, the presence of Pep Guardiola on the touchlines in fashionable Milan might be enough to return the Rossoneri to something resembling their glory days.