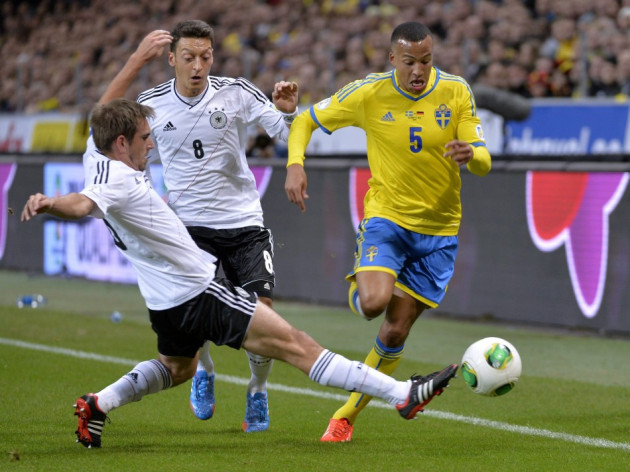 Mesut Ozil's knock to the knee is only minor and the midfielder should be fit to play for Arsenal this weekend, according to reports.
Ozil limped off in the final minutes as Germany defeated Sweden 5-3 during the week with what appeared to be a problem with his knee.
While Arsenal fans feared the worst, Press Assocation is claiming that the injury isn't as a bad as initially thought and Ozil should be free to play against Norwich this weekend.
The news will certainly be a boost for Arsene Wenger who has found the 25 year old to be particularly important to his squad since he sealed his move to the Emirates on deadline day.
The Gunners currently sit at the top of the Premier League table and have won five of their last six matches. The start to the season has been uplifting for fans who were jeering Wenger before he spent big on Ozil and the Germany international has been credited with taking the club from top four contenders to possibly competiting for trophies again.
Ozil will have his fitness confirmed on Thursday and with reports saying he is likely to be able to play this weekend Arsene Wenger could have a host of stars back in action to compliment the star. Santi Cazorla is expected to return to the pitch after an ankle injury that has kept him on the sidelines since Arsenal defeated Tottenham on September 1st.
Theo Walcott is also in contention again but will more likely be selected for the Gunners' tough Champions League match up with Borussia Dortmund next week.
For the side that has suffered much bad luck with injury in recent seasons Arsenal are looking to be close to their best at present and a win over Norwich this weekend will only improve their claim that they are now capable of challenging for the title again.
Related: Find out the details of Arsene Wenger's new contract with Arsenal here.