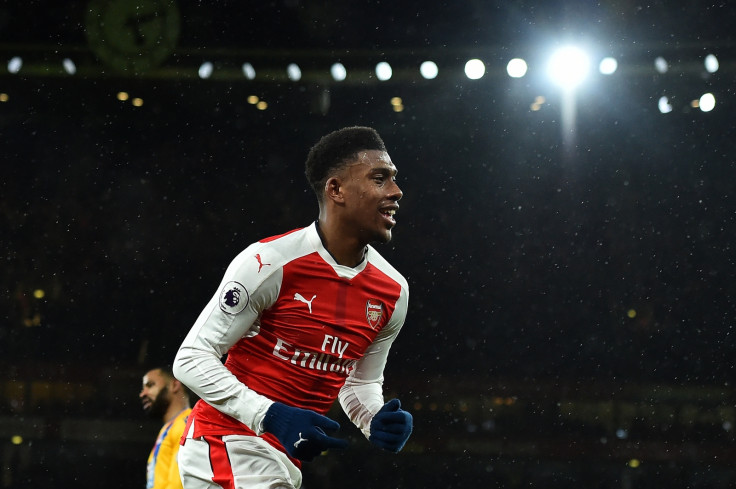 Alex Iwobi has backed Arsene Wenger to win the Premier League title again at Arsenal following the extension of his contract at the Emirates, which will see him stay at the club till 2019 at the very least. The Gunners last won the title in 2004 and have gone 13 years without making a mark in England's domestic circuit.
The Frenchman finished outside the top four for the first time in his time with the Gunners but Iwobi insists that the players will give everything in their power to make up for the disappointment of the recently concluded season. Arsenal completed the campaign by winning the FA Cup, which made Wenger the most successful manager in the competition, with seven trophies across his name.
Iwobi was given an opportunity by Wenger to prove himself on the biggest stage and made his first start for the north London club in 2015/16. He made 26 appearances in the league in the recently concluded season, scoring three goals and assisting three in the chances afforded to him.
"I'm backing Arsene Wenger to win the league title at Arsenal again. There won't be a single player in our dressing room next season who will not fight for him. We'd run through brick walls for the boss. I'm pleased because he really is Mr Arsenal, isn't he? He has made it the great institution it is today," Iwobi told the Sun.
"He showed faith in me and gave me the opportunity to step into the first team after coming through the academy. Unfortunately, he has not tasted a Premier League title since 2004, but look what he has achieved in his time here.
"Even last weekend, he became the manager who has won the FA Cup seven times — more than any other. I'm happy he's staying — so are the rest of the lads — because it's good for the club, good for the team."