Arsenal midfielder Santi Cazorla opens up about injury problems this season
Santi Cazorla has been a major miss for Arsenal this season.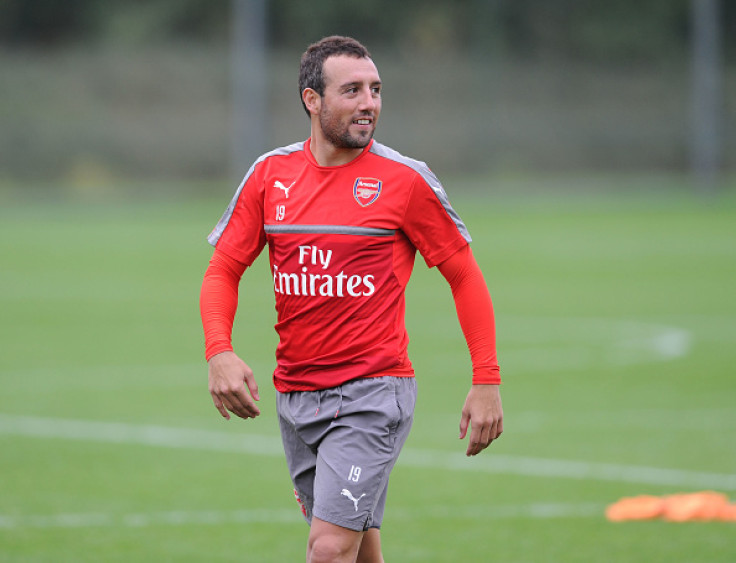 Arsenalmidfielder Santi Cazorla has opened up about his injury problems which saw him miss a major part of last season while fighting an Achilles' problem. The Spaniard has gone under the knife eight times, most recently this week and is fighting against time to be available for next season.
Cazorla's last game for the Gunners was on October 19, in their 6-0 thrashing of Ludogorets in the group stages of the Champions League, and the former Malaga midfielder has had no part to play further in any competition for the north London club. His unavailability was a massive blow for the north London club, who struggled to balance their midfield and fell away in the race for a top four spot, finishing fifth in the end.
The 32-year-old admitted that he had contemplated throwing in the towel during this distressing period but his love for the game shone through and led him to keep fighting. The midfielder revealed that he was still some time away from recovering fully but expected to be back competing for a first team spot in the next five months.
"It's been a difficult season, since I have not played since November, I've been through the surgery eight times , the last one yesterday, and hopefully everything will go well," he told Cadena Ser in despair. "Since November I have had complications: I took bacteria in the operating room, I was infected with a bone ... the scar did not close and I had a skin graft," he went on about his problems.
On the period being the worst in his career, he added, "Yes, I do. I remember a bad run when I got it from the back, but in this case it's not up to you, you want to throw in the towel, but the urge to play football is above."
"I have not been told deadlines, it is very difficult to put dates, but I think 5 months will not go down," he commented about his downtime.
© Copyright IBTimes 2023. All rights reserved.