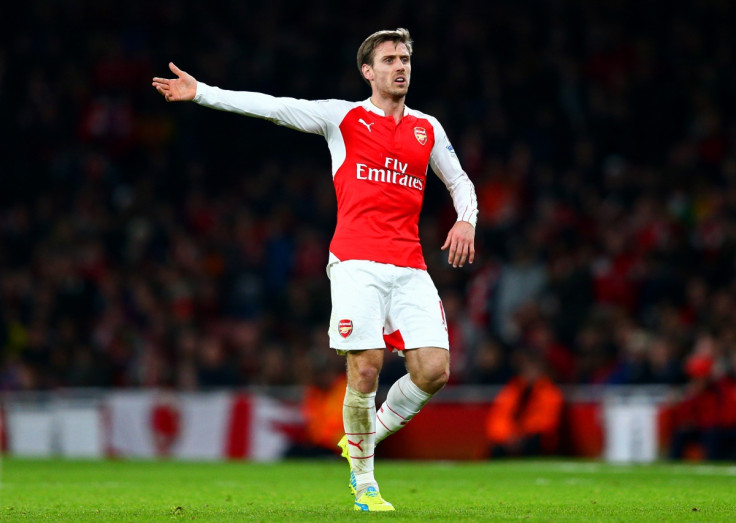 Arsenal defender Nacho Monreal revealed that he was excited to face his former teammate David Villa when the Gunners take on the MLS All-Stars in a pre-season fixture. The Spanish duo have played alongside each other for their national side. Monreal believes that Villa is the real star in the MLS All-Stars team filled with heroes from across the globe.
"He is a truly great player," Nacho told Arsenal's official website. "He is so ambitious. Wherever he plays, he is always hungry for more. He is not content with what he has already achieved but wants to keep on improving and that's exactly what he has done.
"In Spain he proved himself to be one of our best players - one of the best in the world. In the USA now he carries on doing the same - giving 100 per cent and scoring many goals. He is the star of his team. His ability to score goals from any situation is just stunning."
Villa, 34, has scored 61 goals for is country in 97 appearances and is currently playing with New York City FC after an illustrious career in Spain with Valencia, Barcelona and Atletico Madrid. He has won two Euro Cup titles and a World Cup with his nation and is widely remembered as part of the golden generation of the Spanish side.
Arsenal begin their pre-season campaign against Lens in France before heading to the US where they will play the MLS All-Stars in San Jose on 28 July and Chivas Guadalajara in Los Angeles on 31 July. However, the Gunners will be travelling with a depleted squad, especially with a majority of their first team players still recovering from their travails in various international tournaments over the summer. Monreal is expected to make an appearance, especially since he had the summer off, having not been selected by Spain for the Euros.