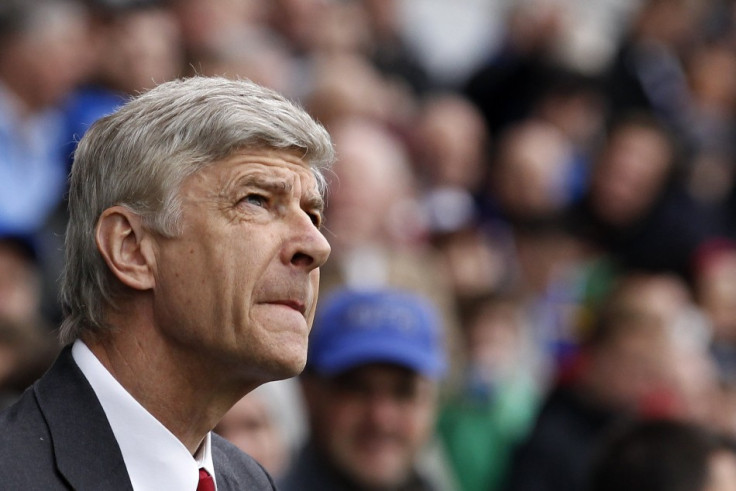 Arsenal boss Arsene Wenger has stated he will not change his footballing philosophy - even if star players keep leaving the club.
The Frenchman is renowned for bringing youngsters to the club and developing them into world-class players; the philosophy being to rely on homegrown talent to secure success rather than simply spending big money. However, due to the lack of trophies in the past seven seasons, the Gunners have been forced to sell a host of key players such as Cesc Fabregas, Samir Nasri and Gael Clichy. To make matters worse, captain Robin van Persie will also leave the club, after confirming he would not extend his contract beyond next summer.
Nevertheless, Wenger insists he will continue to follow football legend Johan Cruyff's philosophy that you can be successful without spending millions. The former Dutch international, who played a crucial role in developing Barcelona's academy and establishing their trademark style of play, believed a club could win titles with a good academy and by recruiting talented young players.
"I totally agree with Cruyff - and I won't change. The only sad thing is that sometimes your work is destroyed by others. You want to see a player in his prime doing it for your club. But it does not work like that all the time. I am a victim of that. I lost Samir Nasri, Gael Clichy and Cesc Fabregas at an age where they should have been playing their best football for Arsenal. But I never left the club when I could have," The Sun quoted Wenger as saying.
"I could have left 10 times to join another club but I didn't because I have worked with the same vision and philosophy at Arsenal for the last 16 years - and that won't change. Besides, money was never a motivation for me. And, in a similar way, people like Cruyff don't put all their energy in building football teams with young players just for the money. We all do this because we want to give something back to football," the 62 year old pointed out.
Wenger joined Arsenal in 1996, from Japanese side Nagoya Grampus. He has won three Premier League titles and four FA Cups during his time in north London.