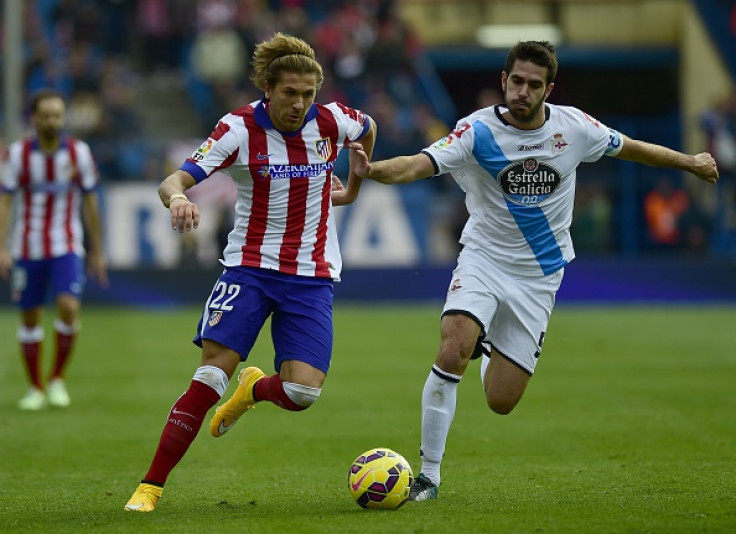 Arsenal are considering a move towards signing Atletico Madrid winger Alessio Cerci in January, according to the Spanish newspaper AS.
The 27-year-old joined the Spanish capital club from Torino earlier in the summer after impressing for the Serie A outfit last season. However, he has failed to emulate his form with the La Liga winners as his first team appearances have been limited at Vicente Calderon.
Atletico manager Diego Simeone has preferred to play two of his summer signings Antoine Griezmann and Mario Mandzukic in attacking positions, which has seen Cerci drop further down the pecking order.
The situation in Madrid has made the Italian international unhappy as he has featured in only five league games this season. Cerci has already admitted that he is not willing to spend time on the bench and has dropped a hint that he could leave his current employers in January.
"We'll see what happens with Atletico from now until January, I didn't go to Madrid to not play. I was always relied upon in Italy, I don't have the patience to sit and stay on the bench," Cerci said in an interview with Rai.
"I gave my all, I think [the Albania] was my best game with Italy. Conte gave me confidence and I think I returned the favour. I was very eager to play and the heart, sometimes, counts for more than the schemes."
Meanwhile, the Gunners have been struggling in the league as they sit sixth on the table with 26 points from 15 games. Arsene Wenger is looking to add more quality to his attacking division and is planning to make a move for Cerci.
Also, Simeone has admitted that he remains unconcerned with reports linking Cerci to Arsenal and Manchester United.
"To me it does not hurt to talk. It's not a thought to the coach. No train individually and collectively train. I read the papers and see that Manchester United, Arsenal and Inter all want Cerci. That must mean that Atletico are one hell of a team," Simeone told AS.