Arsenal are close to finalising deals for Alex Oxlade-Chamberlain, Aaron Ramsey, Kieran Gibbs and Carl Jenkinson, according to the Daily Mail. The news comes on the heels of reports that England midfielder Jack Wilshere is to sign a long-term extension to remain at the Emirates; on wages of £80,000. The Mail reports Wilshere's team mates are set to sign for between £40,000 and £60,000 per week.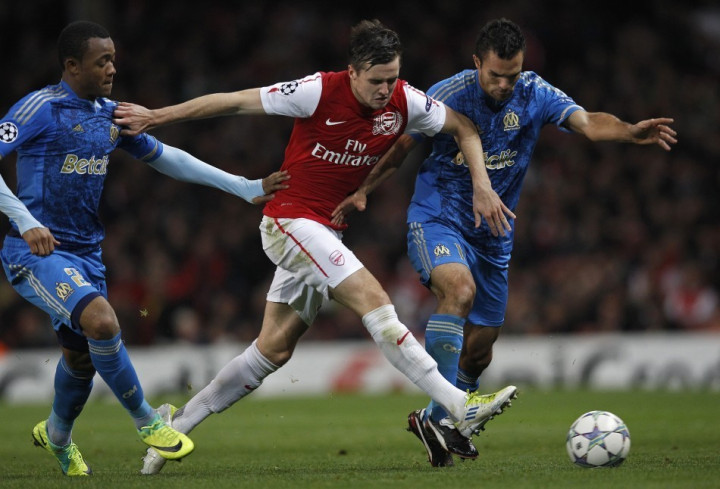 The move to resign these youngsters is being seen as an effort to retain a strong British core to the Arsenal first team, something Arsene Wenger has not always managed to accomplish. However, with increasingly strict guidelines about including youth players in the first team (to help develop future prospects for the English national team), it is becoming imperative for top clubs to bring their youngsters through to the first team.
"We have a core of good young English players and I hope we will be able to build a team around them and that they can achieve something together," Wenger explained, after Monday night's 5-2 win over Reading in a Premier League game.
Oxlade-Chamberlain has already put in some eye-catching performances for the Gunners and at only 19, the former Southampton youngster is already a senior international. Jenkinson, meanwhile, has had an impressive first season under Wenger. The 20 year old right back impressed while filling in for French international Bacary Sagna earlier in the year and has remained a part of the first team even after the 29 year old Sagna made his return.
In fact, with reports the French right back is dissatisfied with life in north London and could leave at the end of the season, Jenkinson becomes all the more important to Arsenal and is a player they cannot afford to lose.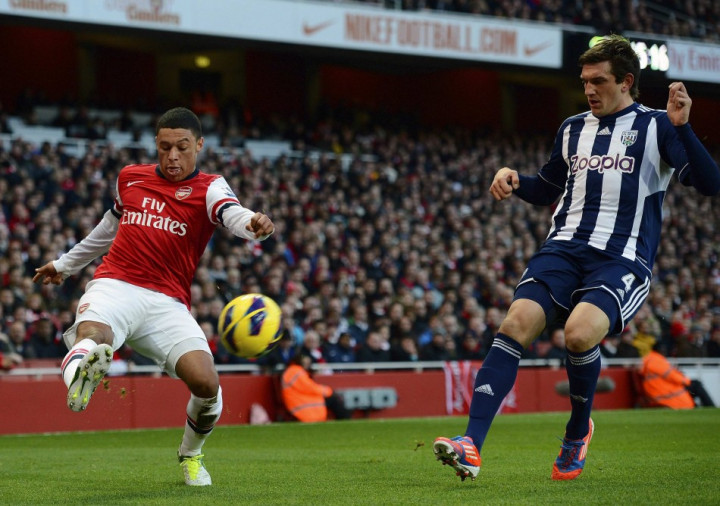 Sagna has been linked with moves to Inter Milan and Paris St Germain (PSG), according to the Mirror and Metro respectively.
Whether or not Sagna goes, the move to tie future stars like Jenkinson and Oxlade-Chamberlain to long-term deals will likely be well-received by fans, particularly those critical of the exodus of established first team players over failure to sign contracts in time.
The Walcott Tale
Meanwhile, the Gunners are still in talks with England international Theo Walcott over an extension. The 23 year old is out of contract this summer but so far talks over an extension have failed, with the primary sticking points being pay (Walcott wants £100,000 per week while the board limited their offer to £75,000 per week). However, the Mail believes Walcott and the club are likely to agree to an £85,000 per week deal.