Arsenal midfielder Aaron Ramsey should leave the Gunners and join Everton, according to Stan Collymore. The Wales international's career seems to have stalled in recent seasons and would perhaps benefit from a change of scenery, and Collymore thinks Ramsey would thrive under Ronald Koeman's management.
The Toffees have a host of talented central midfielders already at their disposal but none have the creative spark as bright as Ramsey's, who has saved his best form for his national team in recent years.
Former Liverpool and Aston Villa attacker Collymore believes the potential arrival of the Arsenal star could soften the blow of Romelu Lukaku's potential departure from Everton, with speculation over the Belgium international's future as prevalent as ever.
"In terms of Aaron Ramsey and where he should go, off the top of my head, Everton," Collymore told BBC Radio Wales.
"They've got money, a very good manager that has a track record already of putting his arm around players that perhaps are a little bit disaffected and getting the best out of them. He's starting to get the best out of Ross Barkley.
"They may well lose Romelu Lukaku so they're going to need a big name to come in, and I think that Ramsey would go some way to help that. They need a freshening up of the midfield because now Gareth Barry's getting older.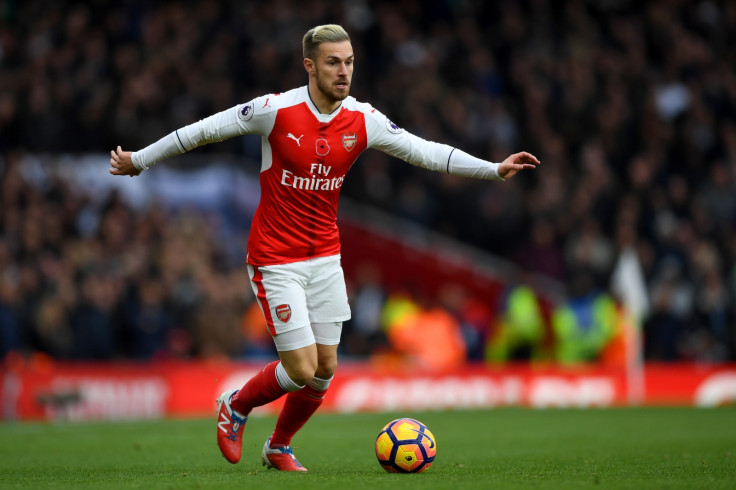 "And it's a club, like Arsenal, whereby the expectation to perform is great. So, for me, I think it's 'hand in glove' with Aaron Ramsey and Everton. He'd play lots of games, he'd be pushing towards European football and like I say the most important thing for any player is to feel wanted and play lots of football matches."
A move may be on Ramsey's agenda in the summer, but his immediate focus is on helping Arsenal claw their way to Champions League qualification, starting with the visit of Premier League champions Leicester City on Wednesday (26 April).