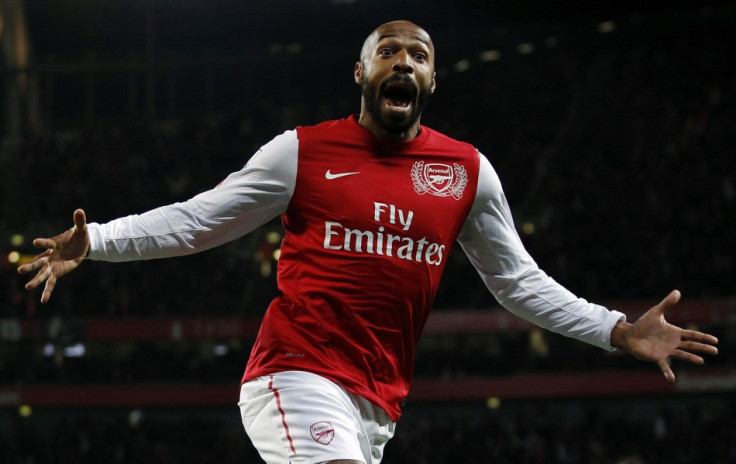 Jamie Redknapp believes that Arsenal will greatly miss the presence of Thierry Henry, with the Gunners legend making his exit after a two-month long loan spell with the club.
Henry scored three times in six appearances for the side while on loan from MLS club New York Red Bulls, and this week he heads back to America as they prepare to start the season once more.
There had been hopes that Henry might extend his loan at Arsenal, but Wenger and New York both insisted that it wouldn't be possible, with the striker needed across the Atlantic.
And Redknapp, who provides regularly punditry for Sky Sports, believes that the club have a lot to be thankful for as Henry says his goodbyes.
"I found it strange some questioned the return of Thierry Henry," he wrote in his column for the Daily Mail. "I [said] that it was a no-brainer for all that he brings.
When Sunderland went ahead on Saturday, it was looking bad for Arsenal.
"After Henry's winner, they will use that as a platform for Milan this week. That will be his last game and they will miss him. Henry may have helped rescue their season."
Arsenal went down to Sunderland after a strike from James McClean in the 70th minute on Saturday, but Aaron Ramsey was able to equalise five minutes later. Henry's goal in stoppage time brought a much needed 2-1 victory for the Gunners, who have established themselves in the top four for the first time this season.
Henry leaves Arsenal just as Gervinho makes his return from the Africa Cup of Nations. The Ivory Coast international got as far as the final of the tournament, eventually being beaten by a resilient Zambia.
But his winning goal for his country in the semi-final will act as a big confidence boost, according to Wenger, and if the 24 year old can show his worth for the side on return from Africa, Arsenal will be far less reliant on Robin van Persie to bring in the goals.