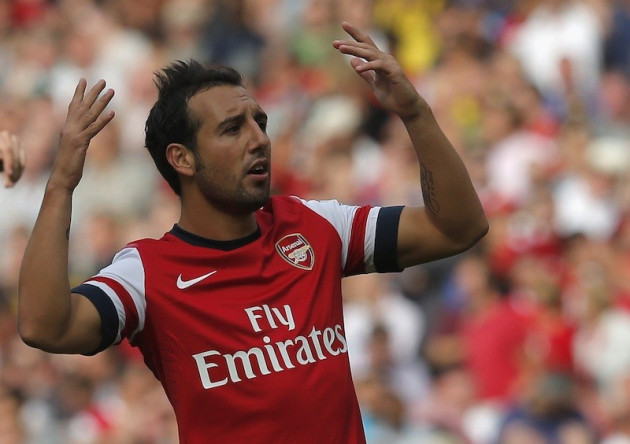 Santi Cazorla believes that Arsenal have what it takes to defeat Borussia Dortmund tonight with the attacking star claiming that his side will need to up their intensity to do so.
Dortmund put in a brilliant effort in last season's Champions League, surpassing many predictions to reach the final against German rivals Bayern Munich.
After losing 2-1 to the Bavarian giants Jurgen Klopp's men are on a mission to go one step further but Arsenal are among three teams including Marseille and Napoli, standing in their way in a group labelled the 'group of death'.
But Cazorla believes that if Arsenal are able to stop Dortmund's attacking prowess and keep their own concentration at all times the Gunners will be victorious against a side hoping to replicate past successes.
"Every team has a different playing philosophy," he told Arsenal Player. "Regarding Dortmund, I would say that they have great players, but I would underline as well that intensity is their trademark.
"Last season's [semi-final] ties against Real Madrid are still in my mind. Borussia hammered Real Madrid both mentally and physically and that's why they made it to the Champions League final.
"Borussia are an ambitious team, they know what they are doing on the pitch and most of the players have been there for years. It's really hard to beat them if you don't match their intensity."
Cazorla returned from injury in the win over Norwich City and is expected to retain his place after an ankle injury kept the 28 year old out of action since the start of September.
In the absence of Mathieu Flamini, Arsenal are likely to rely on their offensive threat and and the playmaker could prove to be very useful tonight as Arsene Wenger's side look to show they are the real deal once more.