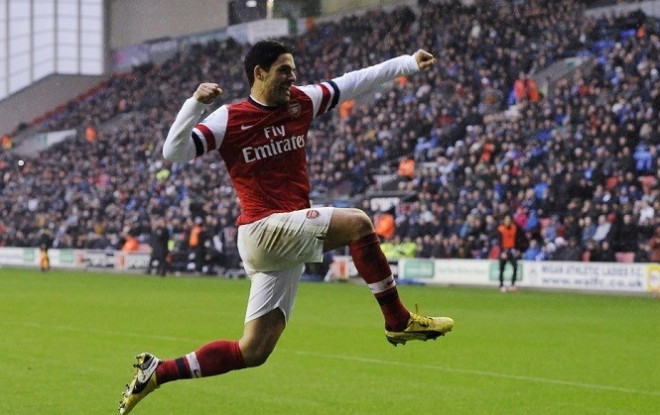 Mikel Arteta claims that the best way to beat Bayern Munich is to deploy Arsenal's philosophy of possessional football and not to be awed about the Champions League winner's huge potential.
The Gunners face Pep Guardiola's side this Wednesday at the Emirates Stadium in the first-leg of the Champions League last 16, after being knocked out from the competition by the Germans last year.
Arteta claims Guardiola's side are not invincible and asked in an interview with Spanish radio station Cadena Cope how Arsenal can beat Bayern he said: "We have to play with respect but at the same time maintaining our ideas."
"We have to attack with a lot of players, having the ball posession and try to attack their defenders. If we wait for them, they have many resources to attack and at the end they are going to score. They are going to suffer more if we try to keep the ball because they are not used to playing like that."
Asked if the game would be similar to the ties against Borussia Dormund during the group stage of the Champions League he said: "No, Dortmund are different because they played more with counterattacks."
"Bayern are more dominant, more consistent. Our manager will try to counter them by having the ball but we have to be aware that there will be moments when we will have to defend with all our midfields."
Furthermore, Arteta believes that Arsenal have to avoid conceding any goal at the Emirates.
"The goals conceded at home do much damage in the Champions League. Bayern are a team that has a lot of players to hurt us but we play at home, and hopefully we also can damage them by taking advantage of our chances to score."
Nevertheless, the Arsenal captain will not be able to feature in the game as he is banned after being sent off in their last game against Napoli.
"It hurts me because is a nice game. This is the kind of game that you always want to play. Bayern are a great team and I really wanted to play to help my team."