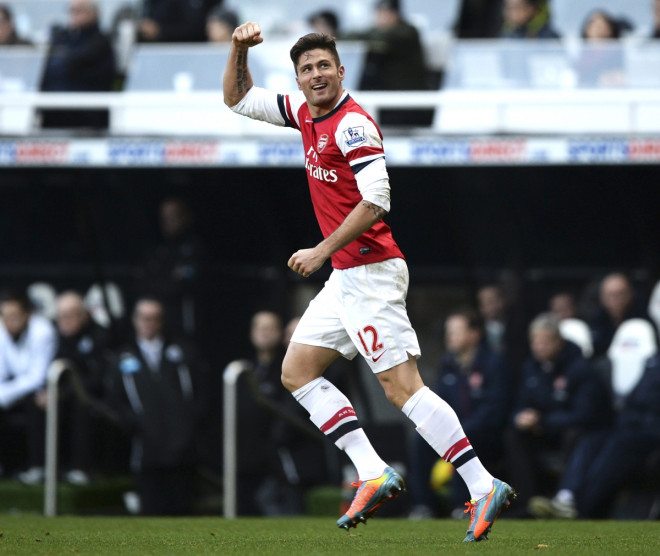 Olivier Giroud has admitted that Arsenal squad lacked commitment in the 3-0 humiliating defeat against Everton.
The Gunners are currently fourth in the Premier League table, one point above the Toffees but Arsene Wenger's side can miss out on Champions league football if Everton win their remaining six games as they still have one match in hand.
Asked about that game in an interview with Arsenal's official website, Giroud said: "If sometimes you are not at 100% in the head, you are not ready enough..."
"We were not sufficient in our commitment and in our intention to play at Everton. We have seen our mistakes on the video and we need to learn about them and not do it again," the striker added.
"I think it's nothing crazy [that is wrong]. It's just we have to come back to something simple and restart to the basics, like more commitment, more determination."
The striker expects that reaction in Saturday's FA Cup semi-final against Wigan, as the Gunners have a good chance of ending a nine-year trophy drought by winning the tournament.
"I'm expecting a big atmosphere for a big game and I look forward to that. I will have family in the stadium so I want to enjoy the game with my team-mates. I can't imagine anything else apart from a victory.
"I'm a competitor and I want to win every competition. The Premier League seems to be difficult now but we have the FA Cup, we have a great opportunity to show a strong answer on the pitch this weekend. We want to do it together and to look forward.
"We really want to bounce back and concentrate on this FA Cup that we really want to win for our fans and for the club. After that, we know we have five finals in the league."