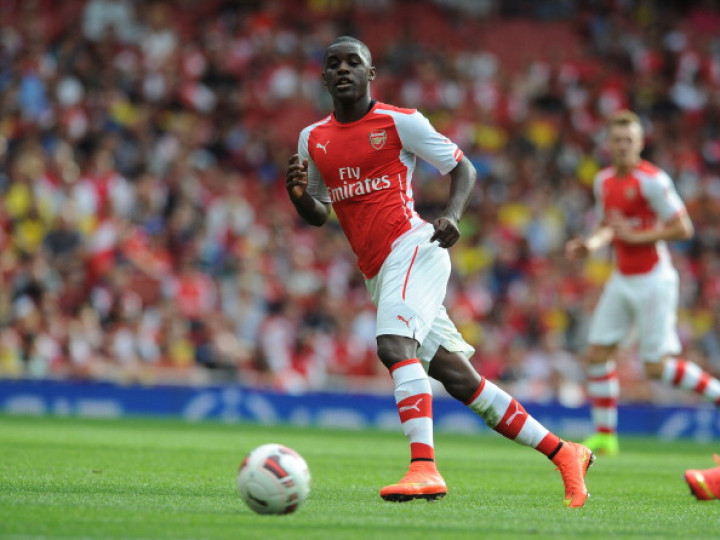 Arsenal forward Joel Campbell's agent Joaquim Batica has slammed Arsene Wenger for not letting the striker leave the club during the summer transfer window.
The Gunners boss has reiterated throughout the summer that the Costa Rican remains in his plans for the season, but the striker has been afforded just 16 minutes of Premier League football so far. His only major appearance so far has been for the U21 team, where he played over an hour and impressed with his performance.
Moreover, Arsenal have now brought in striker Danny Welbeck from Manchester United in a £16m move, which pushes Campbell further down the pecking order at the Emirates.
Wenger has admitted to being aware of the interest from various clubs to sign the striker, but has categorically stated his intentions to hold on to the player.
"We have had a lot of offers for Joel and have turned them all down," Wenger said, as quoted by Goal.
"There are plenty of clubs - I don't know exactly how many because I said to my assistants, 'He will not go out on loan'," the Frenchman added.
However, the Costa Rican striker's agent begs to differ and is questioning Wenger's stance on keeping his client at the Emirates even though he is not part of his future plans. Campbell was subject to serious interest from Portuguese champions Benfica on transfer deadline day.
"Benfica fought until the last minute to sign Campbell but the move didn't happen because, in the last hour, Arsenal decided to keep him," Batica said, as quoted by Goal.
"Wenger says he did not want to sell him. But if he is not in his plans, then why not allow him to leave?" the Costa Rican's agent questioned.
But with the Champions League group stages and the League Cup beginning soon, Campbell should see more pitch time with the Gunners.