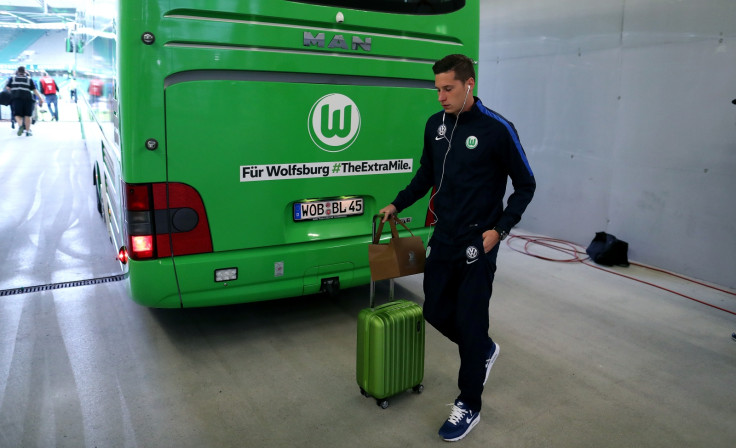 Wolfsburg's much sought-after midfielder Julian Draxler expects to be linked with a move away from the club in January. The 23-year-old Germany international was the subject of rumours about a transfer to Arsenal over the summer and Draxler has predicted the speculation will restart as soon as the transfer window opens at the beginning of 2017.
Draxler spoke of his ambition to leave Wolfsburg following Euro 2016, but was subsequently told he would not be transferred by the club's sporting executive, Klaus Allofs. The skillful midfielder anticipates further speculation surrounding his future in the coming months – but has insisted he is focused on playing for Wolfsburg.
"There will probably be rumours again in January," the Arsenal transfer target said, according to Kicker. "But I won't be the one to start them. We are now playing the season. I am aware the club have a taken a clear position, and that's why I play towards the summer and I am fully focused."
Over the summer, Draxler admitted he wanted to leave the Volkswagen Arena amid interest from Arsene Wenger. The highly-rated youngster claimed at the time that he had an agreement in place with Allofs that allowed him to leave if a bigger club arrived with an offer.
"When I transferred to Wolfsburg in 2015, we had a verbal agreement that I can leave the club when a possibility emerges," Draxler previously explained. "It was obvious that Wolfsburg showed me a good perspective [when I signed for the club], but also served as stepping stone."
The reported Arsenal target added: "It was set between all persons involved that I could leave for an international top club when the chance presents itself. It was agreed that we would have reasonable talks, if other clubs show interest."