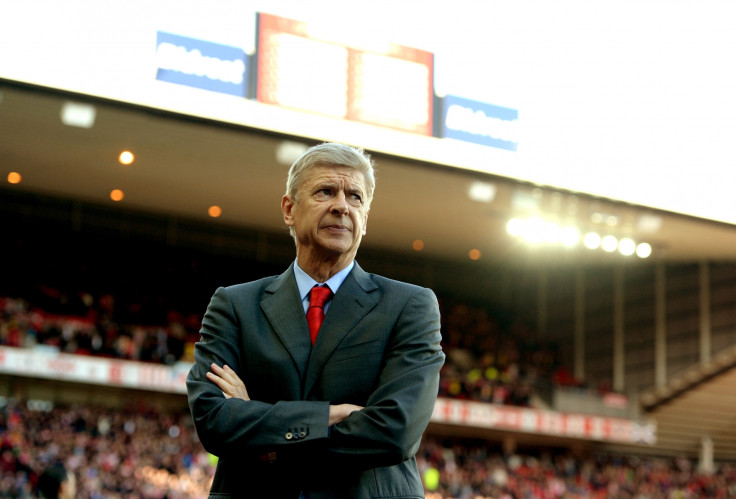 Arsenal are closing in on Legia Warsaw starlet Krystian Bielik after his agent confirmed an agreement is likely to be met in the coming days.
The 17-year-old has made little secret of his desire to join Arsene Wenger's side but the Gunners are yet to meet the player's valuation of £2.5m.
Arsenal have already reportedly seen an offer of £1.6m rejected by Legia but his agent, Cezary Kucharski, believes an agreement will soon be met.
"We are speaking and hopefully we will find a solution," Kucharski told Guardian sport.
Bielik, who has already made seven appearances for the club this season, despite turning 17 a few days ago, spent time at Arsenal's London Colney training ground in November and is desperate to make a permanent move to north London.
In a recent interview with Legia Sport, the Polish teenager revealed Wenger plans to place him in the under-21 side with the view of moving straight into the first time should he impress.
Bielik said: "He said clearly that I could move to the Under-21s if I want to but, at the same time, he pointed out that he believes in me. I'll be training with the first team and get a chance to play, if I adapt myself.
"I believe him, because I know that is not afraid to try with the young."
Bielik also spoke confidently of a deal being concluded before the transfer window closes.
He said: "I heard that Legia has rejected Arsenal but apparently the first offer is always discarded. I look forward to what will happen.
"I'm not packed yet, but already looking around for [a] larger suitcase, because as I go, you probably will not return soon.
"I hope that Legia speak with Arsenal and I go to London to fight for a place in the first team and to fulfil my dreams."