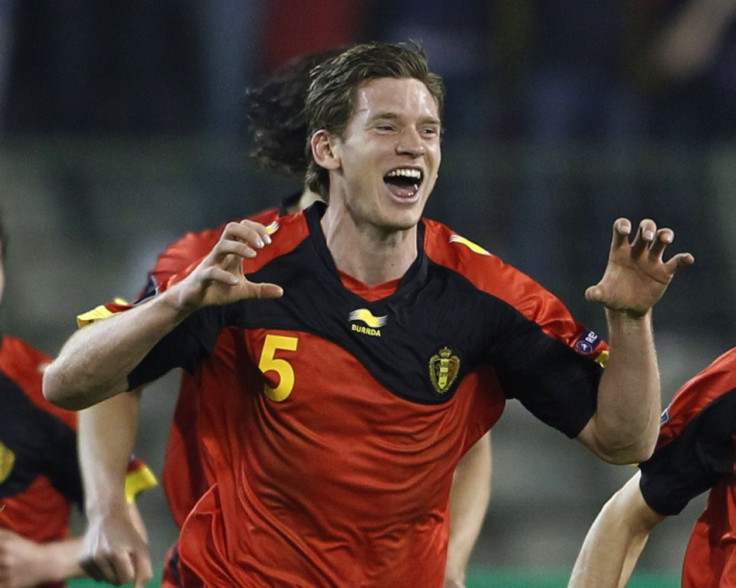 Tottenham Hotspur midfielder Rafael van der Vaart claims Ajax captain Jan Vertonghen is closing in on a move to White Hart Lane in the summer. The Belgian defender is reportedly set to leave the Dutch league, after leading his club to the league title this season and van der Vaart, who came through Ajax's academy, thinks Spurs are leading the race to sign the player.
"I hope Jan comes to Tottenham. As far as I know the deal is close to being done," the Daily Mail quoted the 29 year old as saying and adding, "Spurs asked me about him. If he's sensible, he will opt to join us."
Meanwhile, Vertonghen insists he has several options open to him this summer. The 25 year old, who has been linked with a host of big European clubs - including Barcelona and Arsenal - since last summer, also admitted there has been contact from Tottenham.
"I have to make a choice. There's something going on with Tottenham, but there are more clubs interested in signing me. The most important thing for me is that I get regular playing time. Plus I need a stable environment," Goal.com quoted Vertonghen as adding.
"More and more clubs in England seem to realise that you can go a long way with 'good football'. Arsenal started with it, and teams like Newcastle, Tottenham and Manchester City are playing good football as well now," he added.
Meanwhile Spurs boss Harry Redknapp confirmed the club's interest in the player but maintained a deal was far from close.
"He is a good player, a player I have looked at and watched. I think there are a lot of clubs interested in him though. So, that is all. We haven't gone anywhere with it. We haven't spoken to the club. He is just a player I have watched, along with a lot of other players," the manager said, in an earlier IBTimes UK report.
Vertonghen has a reputation as being versatile, with the ability to play in central defence, at left back and in defensive midfield positions. The defender also has an eye for goal and frequently joins the attack. He has managed to score 22 league goals for the Dutch club from 148 appearances.