Sao Paulo Keen To Reach Agreement With Arsenal For Midfielder
Denilson is close to sealing an agreement to move to Sau Paulo permanently, the club president claims, with the Brazilian midfielder hoping to move back to his native country for good
Sao Paulo say they are hoping to find a way to keep Arsenal midfielder Denilson in South America, with the 24 year old hoping to stay at his current loan side on a permanent basis.
Denilson joined the Gunners from Sao Paulo in 2006, and since he has often been out of favour with Arsene Wenger as he failed to live up to the billing as a future Brazilian star.
In 2011 the South American admitted publicly that he was looking for a move away from Arsenal, but he was only able to secure a loan deal with his former club as the 24 year old looks to head back to his native country.
And now, as Arsenal look to free up their wage bill, Sao Paulo president Joao Paulo de Jesus Lopes says that the sides are very close to an agreement to keep the star on a permanent basis.
"I believe we'll reach an agreement with Arsenal," he told UOL.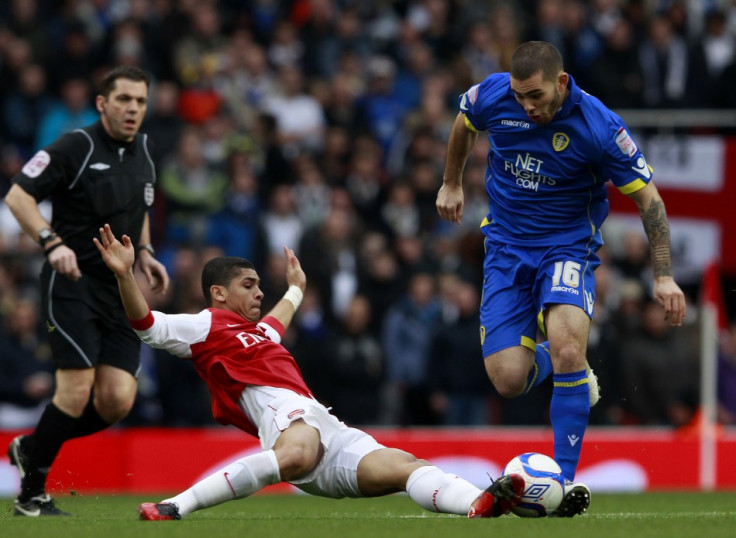 "We have heard from Denilson that he doesn't want to return to England, that he wants to stay here with us.
"I think our relations with Arsenal will help that to happen."
Arsenal are believed to be in the market for reinforcements this January, as Wenger looks to assert his side's position in the top four and qualify for the Champions League once more.
And should they be able to sell Denilson, the Gunners will no doubt receive a cash injection to help them build a more capable team who can help recover from a disappointing start to the season.
© Copyright IBTimes 2023. All rights reserved.