Former Arsenal midfielder Ray Parlour joins the chorus of voices calling on Arsene Wenger to splash the cash this summer. The 40-year-old ex-England international believes his former manager needs to sanction high profile and big money signings in this transfer window, if he is to mount a serious challenge for the Premier League.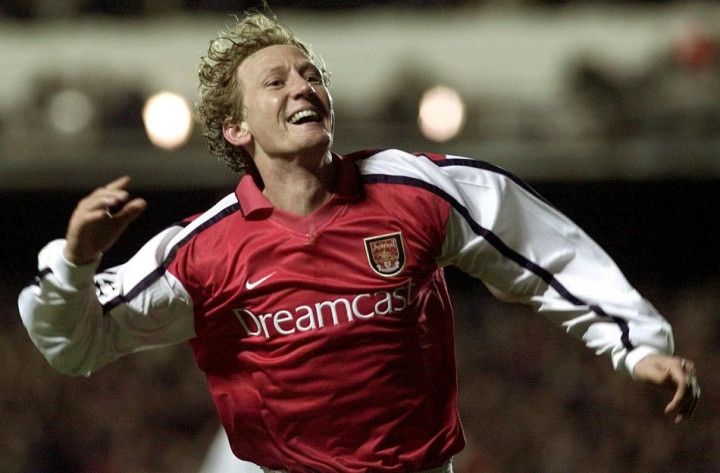 The north London side remain heavily linked with a massive club record bid for Liverpool striker Luis Suarez but negotiations have been entirely one-sided, with the Anfield club rejecting two bids and insisting on a minimum of £55m for the Uruguay international. For his part, Wenger says he is content to play a waiting game and allow Suarez to increase the pressure on Brendan Rodgers.
Meanwhile, the Gunners have lost Argentine international Gonzalo Higuain to Serie A side Napoli, after coming agonisingly close to signing the 25-year-old former Real Madrid star for £23m.
Parlour believes Wenger and Arsenal should act now and sign Suarez when he is available or run the risk of losing him as well and, with him, an excellent chance to end the club's eight year trophy drought.
"The board have said they've got money to spend so if I was Arsenal Wenger I'd say, 'right, I'll go out and spend £100m and have a right go this season' and the fans would respect him for that," Parlour told talkSPORT.
"Why doesn't he go out and buy Suarez for £50m? That would be such a boost for Arsenal's fans. There's no doubt Arsenal need signings. If they want to put pressure on the likes of Man United, Man City and Chelsea, they need to bring in players and Suarez would be a brilliant addition," he stressed.
Parlour's words echo that of a number of key first team players at the Emirates. Vice-captain Mikel Arteta, England international midfielder Jack Wilshere and France international striker Olivier Giroud have all spoken about the importance of signing a player like Suarez and how it could benefit the team.
"If Suarez says he wants to leave [Liverpool] it's going to be hard to keep him because that can upset the dressing room sometimes. The other players will know he wants to leave and that can be a nightmare for managers," Parlour concluded, strongly urging Wenger to take advantage of this situation.