Arsenal are not close to signing Liverpool striker Luis Suarez, according to Arsene Wenger. However, the Gunners' boss also said that he remained interested in the Uruguay international and was prepared to play the waiting game to land his target.
Speaking from the north London club's pre-season tour of Japan, Wenger told reporters, "We are not close to signing Suarez ... or anyone else. We are ready to do quick deals but all the transfers do not depend only on us. We are prepared to wait."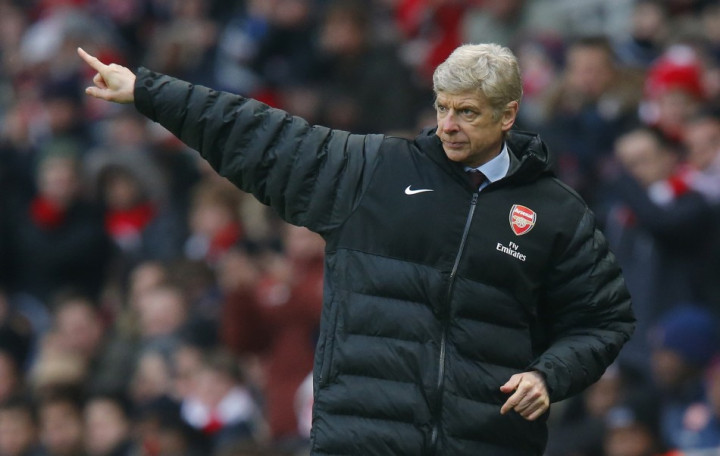 The Gunners have filed two formal bids with Anfield chiefs, with the second believed to be in excess of £40m. The significance of that is thought to relate to a clause in Suarez's contract, which allows the player to open discussions with a bidding club. However, it does not compel the Reds to accept the transfer bid, meaning both of Arsenal's offers have been rejected.
Liverpool manager Brendan Rodgers has previously been quoted as saying any bid to take Suarez away from his club would have to cross the £55m mark, which is the amount Ligue 1 champions Paris St Germain (PSG) paid Serie A club Napoli, to sign compatriot Edinson Cavani.
Meanwhile, so far as any other Arsenal targets are concerned, Wenger's words are likely to disappoint club fans. The Gunners have not won a trophy in eight seasons and the Frenchman has reportedly been handed a massive £70m transfer budget this summer to capture big-name signings, something key midfielders Jack Wilshere and Mikel Arteta have spoken about.
However, the only signing so far has been the free transfer of French youngster Yaya Sanogo, with big-name targets like Everton's Marouane Fellaini and Argentina international Gonzalo Higuain proving nothing more than rumours. In Higuain's case, Arsenal's failure to act on his initial interest led to the player signing for Napoli instead.
"It looks very unlikely that we will have anyone before the Emirates Cup next week, but we still have a strong squad. With or without additions we can be title challengers next season. We try to do the job and we will try to do it well, but nothing has been concluded with anybody," Wenger stressed.