Arsenal have a new transfer target.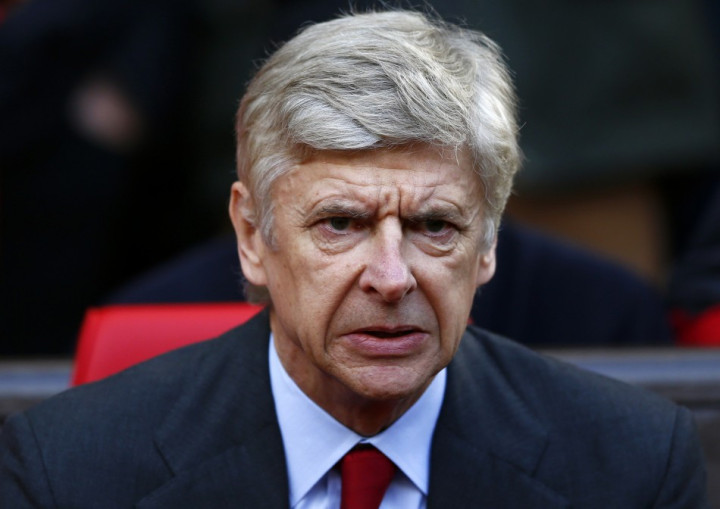 The Gunners are believed to be interested in appointing Manchester City executive and former Arsenal player Brian Marwood to the board of administrators at the Emirates. According to the Mirror, the north London club's chiefs believe Marwood and manager Arsene Wenger can work together to attract top talent to the club and return the club to title-winning days.
A winger during his playing days, Marwood played for Arsenal between 1988 and 1990 and won the First Division title (the club's first win since in 17 years) in his first year with the team. His time with the Premier League champions has been marked by disagreements with manager Roberto Mancini, so the Englishman may be willing to return to London.
Marwood was initially appointed as the Etihad club's transfer chief but he has since been moved sideways to become managing director of the club's Football Academy, with ex-Barcelona chief Txiki-Begiristain appointed in his place.
The van Persie Split
One of the flashpoints between Marwood and Mancini was the summer transfer saga involving Dutch striker Robin van Persie. The former Arsenal skipper forced a move from the Gunners at the start of the season, with both City and cross-town rivals Manchester United bidding for his services. Mancini, at the time, was furious with what he perceived was the lack of financial support from Marwood.
"He [van Persie] is an Arsenal or United player. These questions you should ask other people. I don't know what I can say. After three or four months... nothing. No I'm not happy. I don't want to say anything at the moment. For me we have a good team. But we need to continue to improve. You should talk to Brian Marwood for this," a clearly angry Italian said at the start of the campaign.
Marwood's appointment, should it happen, would be significant. Arsenal are looking at a busy transfer period in January, with David Villa, Adrian Lopez and Demba Ba among the players linked with a move to north London.