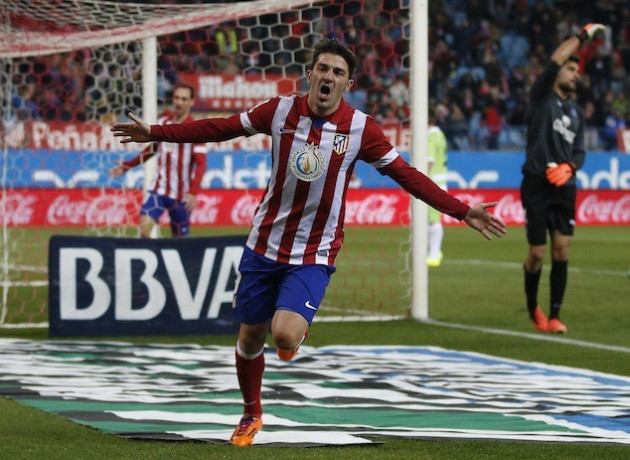 David Villa has revealed that he came very close to making a move to Arsenal at the start of the year but Barcelona wanted to keep the striker for an extra six months, scuppering the deal.
Villa was a long-term target for the Gunners and also for Tottenham but in the most recent summer he chose a move away from the Catalan giants to Atletico Madrid.
The 32 year old has been a worthy purchase for the club who are currently mounting a serious challenge for the La Liga title, scoring eight times in his last 18 appearances. But Villa has now revealed that a move to Arsenal was very close and his former club were the reason it didn't go through.
"Arsenal's offer was very good for the club and great for me," he said to Canal +. "But they [Barcelona], did not deem it feasible for me to leave at that time. I was told that I was needed."
Villa insisted though that despite not being able to secure a move to Arsenal he is happy with the way things have turned out, having gone from strength to strength with Atletico as they look convincing in both the league and the Champions League.
"I'm happy because my goals and performance on the field have helped the team to achieve their goals, because after all, as you know, I think more collective than individual," he explained. "This team was already complete [when I joined], and have been playing well for some years, being courageous and winning many important things," he continued.
"They excited me from the offset, and have made me feel that the more I have integrated into the club, and Diego Simeone has the motivating virtues of Luis Aragones and Pep Guardiola."
Atletico are currently second in the table and equal on points with leaders Barcelona. They have won five of their last six league matches and look to be breaking into the duopoly of La Liga with great force, hoping to be in the same position come the business end of the season.