Arsenal have stepped up interest in Toulouse midfielder Etienne Capoue, according to the Telegraph. It is believed the 24-year-old will be a long-term, like-for-like replacement for Cameroon midfielder Alex Song.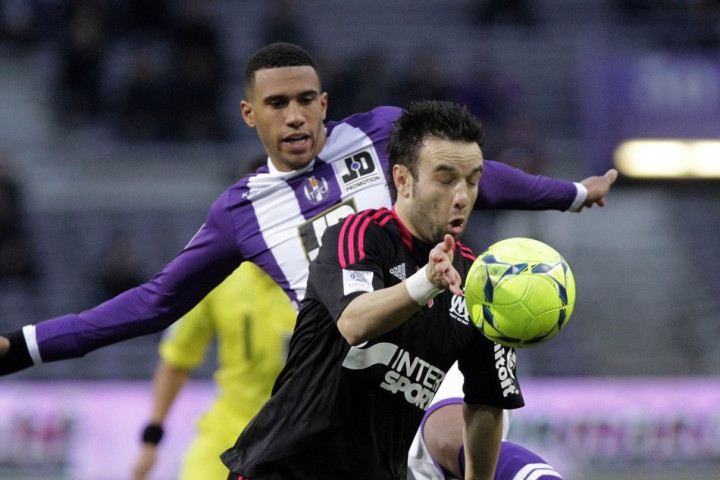 The Gunners have missed Song, who transferred to Spanish side Barcelona in the summer. Former Everton man Mikel Arteta has been playing in the deeper midfield position and although the Spaniard has done well, his best position is a more advanced role, where his link-up with Santi Cazorla and Jack Wilshere is likely to be exciting to watch.
In addition, Arsenal lack a strong and physical presence in midfield. Song was expected to be replaced by Frenchman Abou Diaby but the 26-year-old is far too prone to injury to be considered a regular first team player. Diaby has made only eight Premier League starts for Arsenal this season and 11 appearances in all competitions. Over the past three seasons, the Paris-born midfielder has made only 37 appearances.
Capoue's agent, Mino Raiola recently stated both Arsenal and Tottenham were interested in signing the player in January but were priced out by the French club. Also, Toulouse sold Moussa Sissoko to Newcastle United last month and were understandably reluctant to offload two key midfield players.
Capoue has made 21 Ligue 1 appearances this season, with four goals and two assists to his name. He made an appearance for the French national team in the midweek defeat to Germany, coming on as a second half substitute.
Giroud on First Season at Arsenal
Meanwhile, another Frenchman at Arsenal has claimed delight with his season so far. Former Montpellier striker Olivier Giroud transferred to the Emirates in the summer and has 15 goals and nine assists from 34 appearances this season.
"It's all going to plan, but I know I can do better. I have room to improve, which means I can be more ambitious. I have matured in my mind. I have also learnt a lot, in particular with my back to goal. I control the ball more when I receive it and I read the situation. I am fortunate to have a coach who I can talk to and share things with. Recently we made a video and he talked me through how I can improve. On the pitch we know what we are doing. There is a trust and communication between us," he told the club's Web site.