Bastia chairman Pierre-Marie Geronimi claims Arsenal manager Arsene Wenger has personally contacted him regarding the availability of midfielder Florian Thauvin.
The Gunners have been linked with a £4.3m move for the 20-year-old during this transfer window and Geronimi says that although the north London side are yet to table an official bid for his player, they have been holding talks regarding a transfer.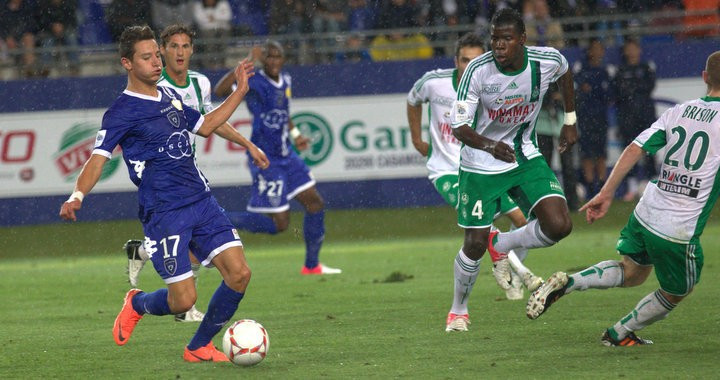 "We have not received any firm offer from Arsenal and, thus, there is no question of the €5m (£4.3m) reported. This week I have had Arsene Wenger on the phone twice. He expressed his interest in the player to us, but it has not gone beyond that," Sky Sports quoted the Bastia chief as saying.
Geronimi also revealed Newcastle United, who have been on a Ligue 1 signing spree, are the only club to have made an offer for Thauvin so far. However, their initial bid of £2.6m was knocked back by the Corsican outfit.
"Thauvin has been the object of just one concrete offer so far, from Newcastle, for €3m (£2.6m), but we refused it. However, he didn't want to extend his contract with Bastia, but he will stay until the end of the season," the Frenchman pointed out.
Thauvin, who joined Bastia from fourth division side Grenoble in 2011, has 18 months left on his contract. The France U20 star generally operates as an attacking midfielder and has made 19 Ligue 1 appearances this season, scoring three times.
Wenger Hails Arsenal's Spirit
Meanwhile, Wenger has praised his team's fighting spirit after their 3-2 victory over Championship outfit Brighton & Hove Albion in the fourth round of the FA Cup. Theo Walcott scored in the 85th minute to send the Gunners through to the fifth round and the manager admitted it was a difficult tie for his side.
"Brighton made it very difficult for us and were sharper than us in the first half. They had a great spirit. But in the end we had that little bit of extra quality to get us through. We did our job, but needed to fight until the end," Wenger told ESPN.