Arsenal are close to signing Real Madrid striker Gonzalo Higuain, according to the Argentina international's brother and agent, Nicolas Higuain. According to Tutto Mercato Web, the former River Plate youngster's brother dismissed talk of Higuain moving to either Serie A champions Juventus or their domestic rivals Napoli.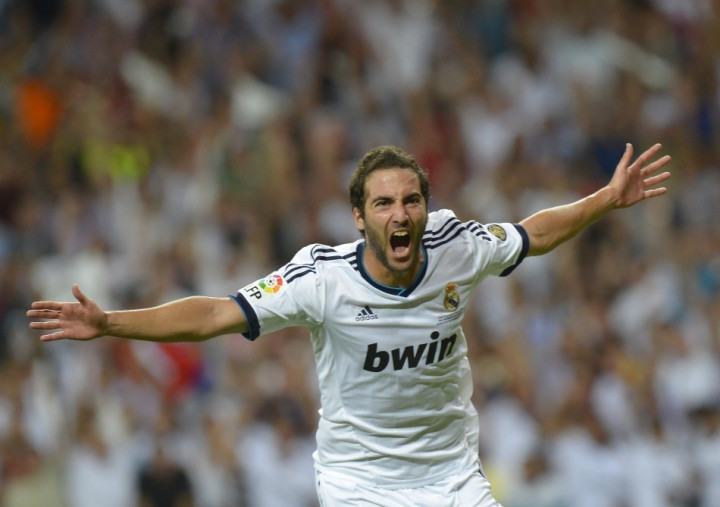 "If Tevez with Juventus, Higuain is closer to Arsenal? I think so. Juventus is a great club, but Gonzalo is too expensive for their coffers. Napoli are a strong team, then for the Argentines is much a square like Naples. Having said that, I cannot deny that Gonzalo is now close to Arsenal," he explained.
The Gunners have been linked by the Mail Online with a club record £22m bid for Higuain, whose arrival will also see the normally financially conservative north London side smash their wage limits; the 25-year-old is expected to sign for £125,000 per week.
However, any official talk between the two clubs concerned was reportedly on hold till Madrid appointed a manager to replace Jose Mourinho. Now that the Santiago Bernabeu side has confirmed former AC Milan and Chelsea boss Carlo Ancelotti as their boss, Arsene Wenger will hope to conclude this deal quickly.
Juventus were believed to be Arsenal's key rivals in this race but given the Turin club have signed former Manchester City striker Carlos Tevez, for a reported £12m, the road seems clear for the Emirates side to complete this transfer.
Higuain had a strong 2012/13 season, with 16 goals and five assists from 28 La Liga games. However, the Argentine is reportedly unhappy at having to rotate with France international Karim Benzema and there are reportedly also contract issues with the Bernabeu that will force him to leave the Spanish capital.
Meanwhile, former Gunner Lee Dixon claims Higuain will fit in well with the club's style of play.
"If it comes off... he's quality through and through. He will score goals there's no doubt about that. He will get chances at Arsenal because they do create chances, they play his type of game so I think he'll fit in really well," Dixon told Sky Sports.