Former Manchester City defender Stefan Savic has urged Stevan Jovetic to choose the Premier League champions over Arsenal, if he decides to leave Fiorentina after the end of the season.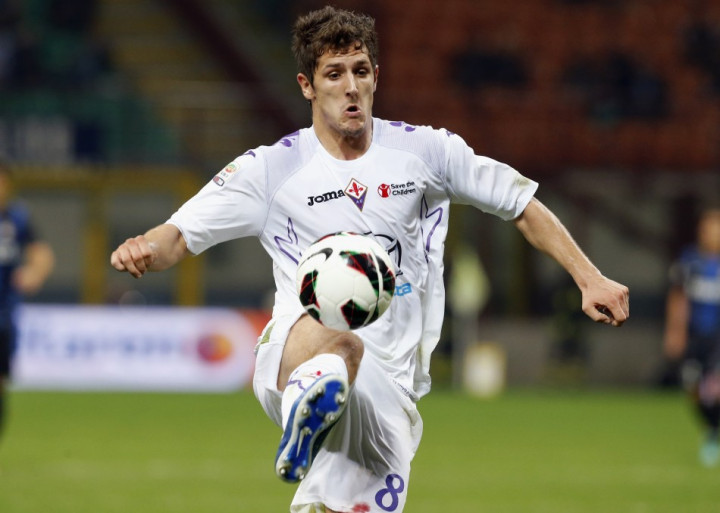 The 23-year-old had recently expressed an interest in moving to the Emirates, stating that he has always had a strong affinity for the Gunners given their tradition and position in Europe. The Gunners manager Arsene Wenger has earmarked the player as the replacement for Robin van Persie, who left the club for Manchester United in the summer.
Savic, who won the Premier League title with City before joining Fiorentina in the summer, believes that a transfer to the Etihad will guarantee him with trophies and regular Champions League football. Arsenal, on the other hand, have failed to win silverware in more than eight years and are struggling to finish in the top four this season.
"Jovetic is one of my closest friends and I would recommend City to him. They are a rising team, one of the best clubs in Europe. They will win trophies and be in the Champions League every year," Savic said.
Ironically, Savic's stint at the Etihad had not gone along too well, with the defender making only 15 starts for the English Champions, eventually being sold to Fiorentina in a swap deal for Matija Nastasic last summer. However, the ex-City player has urged the striker to not take his position as the benchmark for snubbing a move to Etihad.
"It was hard for me there because I came straight from the Serbian league. I won a league title but knew I had to play regularly to improve, so I left - it was my decision. It is different for Stevan. He has five years' experience and could play straight away with Sergio Aguero and Carlos Tevez," he added.
Jovetic has been in impressive form this season for the Italian club, scoring 12 goals and assisting four in 24 appearances in the league and was recently involved in a 1-1 draw against England with Montenegro in the qualifiers for the 2014 FIFA World Cup. However, a move to Arsenal will depend on the Gunners' ability to qualify for the Champions League ahead of their North London rivals. Arsenal are currently on 50 points from 29 games, four points behind fourth placed Tottenham with a game in hand.