Fiorentina forward Stevan Jovetic claims he has an affinity for Arsenal and also stated he was delighted to hear about the Gunners' interest in him.
The north London outfit are in the market for a talismanic striker to fill Robin van Perise's shoes and have been tracking the highly rated Montenegrin for some time now. Manchester City have also been heavily linked with the 23-year-old, while both Milan clubs are understood to be keen to keep the player in Italy.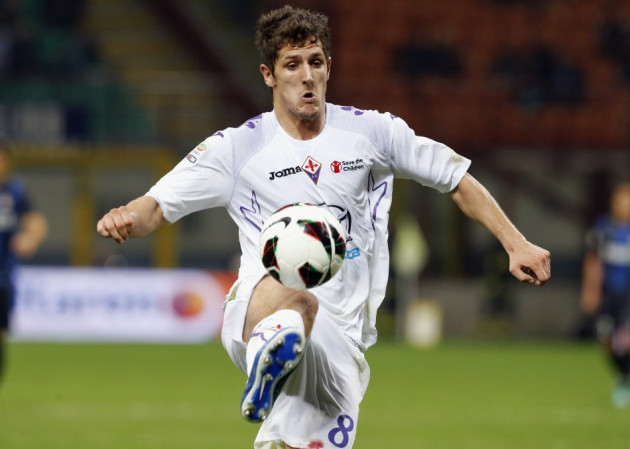 "I've heard about Arsenal's interest. It's a big pleasure for me to be on the radar of such a big club. I am happy about that. I've always had an affinity with Arsenal. It's a major club with a big tradition, one of the biggest in Europe," Jovetic said.
"It's not easy to replace van Persie, who scored a lot of goals. Arsenal have plenty of players who don't score like van Persie, but are also very good. They are still very strong," the forward pointed out.
Jovetic, who has 12 goals and four assists to his name from 24 Serie A appearances this season, insists he is happy in Florence but admitted he finds the opportunity to be part of the Premier League tempting and could make a switch to the English top flight in the near future.
"I often watch Premier League games on TV. It's one of the best leagues in the world and looks tempting for me. Maybe one day I will play there but I have a contract with Fiorentina and battling for a Champions League place in Serie A is the only thing I'm thinking about now," the player stressed.
Jovetic will be in action on Tuesday as Montenegro host England in their much-awaited 2014 World Cup qualifier. Montenegro are currently at the top of Group H, with 13 points (from a possible 15), two ahead of second-placed Three Lions.
"The game against England will be massive, not only because we play against great opponents, but also because it's a battle for who will be first in the group. We have been preparing for this match for a week but it has been in our heads for a few months," Jovetic said.
"We are going to play against a top team and yes, it is a hard job in front of us. However, the English will not have an easy task against us in front of our amazing fans. England are always very strong. But we are not afraid of them. We have the quality and experience to compete with England, especially in front of our fans," the striker added.