Arsenal are considering a summer bid for Fiorentina striker Stevan Jovetic, according to the Daily Mail. Arsene Wenger's scouts believe the 23-year-old Montenegrin is technically similar to Dutch striker Robin van Persie and could be an ideal long-term replacement for last season's top goal scorer.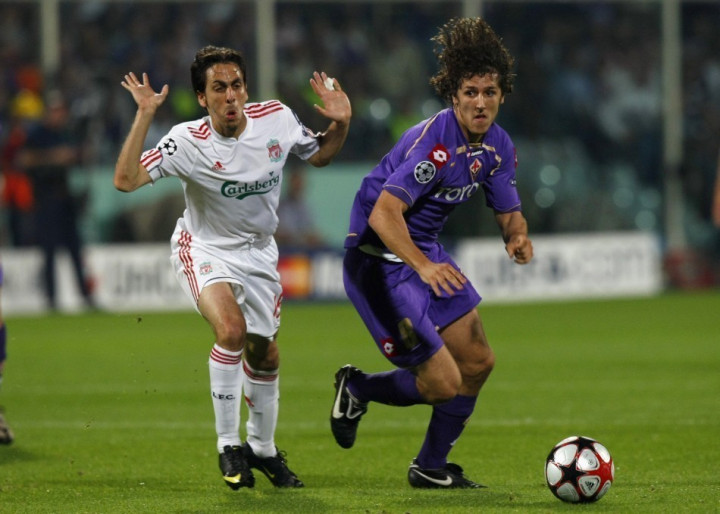 Wenger was previously interested in Barcelona's Spanish international David Villa and made a number of approaches, including a deadline day offer. However, despite Villa's interest in joining the north London club, the Catalans refused to release the World Cup winner in the middle of the season.
It now appears Wenger has moved on from the 31-year-old Villa to a player he feels will be a far more valuable long-term asset. However, if he is indeed keen on signing the Serie A star, he may have to spend big. Fiorentina value him at £25m.
Any move for Jovetic may bring the Gunners into a bidding war with Premier League champions Manchester City, whom ESPN linked with the forward last summer. At the time, though, while Jovetic admitted knowledge of the interest, he was very definite about wanting to stay with Fiorentina.
There was speculation that Jovetic had reached an agreement with the Viola, whereby he would remain with them for one more year before moving on to a new club. If that is the case, then he could make that transfer at the end of this season.
And with the possibility of an exodus of strikers from the Etihad in the coming summer, Roberto Mancini may look to his homeland for goal scoring options. Jovetic may not be first on that list though, with City coach Angelo Gregucci having been quoted as admitting the champions' interest in Napoli striker Edinson Cavani.
Jovetic has made 18 starts for the club in the Italian league this season, with nine goals and three assists to his name. Overall, he has made 20 appearances for his club and five for his country (three goals and three assists) this campaign.
Vermaelen on Team Potential
Meanwhile, Arsenal skipper Thomas Vermaelen believes the Premier League club have the potential to win trophies despite a poor run of form. The club are sixth in the league, four points behind local rivals Tottenham who occupy the final Champions League spot. In addition, Wenger also has a date with Championship side Blackburn Rovers, for the fifth round of the FA Cup.
"You could see it from the start of the season. This team has a lot of potential. It's a case of everybody staying fit. We have enough quality in this team to beat anybody. I think you could see that in the games we played against top teams. We didn't get the results but I think in some parts of the games we played well," the Belgian international said.