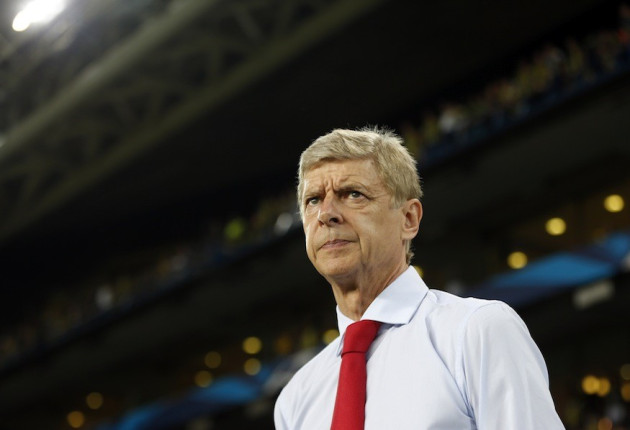 Kristopher Da Graca, the 15 year old Swedish defender, has confirmed he will move to Arsenal in the summer of 2014 with the teenager having recently completed a trial at the club following spells at Chelsea, Tottenham and Aston Villa.
A highly sought-after youngster, Da Graca has been on the radar for a number of clubs in Europe. He underwent a trial with the Gunners in August and impressed manager Arsene Wenger and despite ongoing interest from other Premier League rivals, he has agreed the move to Arsenal this week.
"Arsenal are a big and good club," he told Swedish publication Fotbolltransfers. "I've had a chance to become a good soccer player, it feels good. At first though I will have to train with them in my own age."
While the youngster has confirmed his move to Arsenal a contract is still to be signed, though it appears that the club have reached a gentlemen's agreement with Swedish division four side Hisingbacka FC.
"It could be next week or the following week," Da Graca explained. "Moving to England is confirmed but not this year.
"I will move there the summer of 2014. Me and my dad wanted me to [get my] education first."
The club also reiterated that a deal is agreed though they explained that nothing has been signed. Club chairman Thoman Albinsson said: "Yes, we are in full agreement with Arsenal. We had some discussions but now we are in agreement.
"One must think of the player as well and see more than just numbers. We are a pretty small club and do not want to stop him.
"We did get more than their initial offer, so to speak, and for a club in our division it is obviously good money. The agreement also increases on clauses. It is a package."
Tottenham and Chelsea will likely be frustrated by the deal with the clubs both continuing to monitor the Swedish Under-21 international's situation.
Because of his age, Da Graca will have to wait until his 16th birthday in June 2014 to sign a contract with Arsenal. He will join fellow countryman Kristoffer Olsson and Jamaal Raag in the youth side, though he is yet to full commit to playing for Sweden on an international level.