Arsenal are believed to be favourites to sign Southampton youngster Luke Shaw in January. The Daily Mail reports the 17-year-old will cost the Gunners £5m. Shaw was linked with a transfer to the Emirates at the start of the season.
Southampton and Arsenal have a cordial relationship, with Arsene Wenger having signed Theo Walcott and Alex Oxlade-Chamberlain from the St Mary's club. Shaw is already a Premier League regular under Nigel Adkins this season.
The teenager's potential arrival is likely to signal the end of Brazilian Andre Santos' time at the Emirates. The 29-year-old signed from Turkish club Fenerbahce last season but has failed to hold down a regular first team place under Wenger. In addition, problems like the shirt-swapping incident with ex-striker Robin van Persie are unlikely to speak in his favour.
Should Shaw sign for the north London club, he will likely slot in as an understudy to 23-year-old Kieran Gibbs. Arsenal's first choice left-back has two England caps and seems to have recovered well from a thigh injury earlier in the season. His absence from the left flank forced Wenger to play centre back Thomas Vermaelen in the position, after Santos' poor shows.
Wenger has also been linked with a £15m move for Everton left-back Leighton Baines; the Toffees' star is a long-time Manchester United target but will provide a far more experienced, if relatively expensive, option for Arsenal.
Ferguson Denies Nani Rumours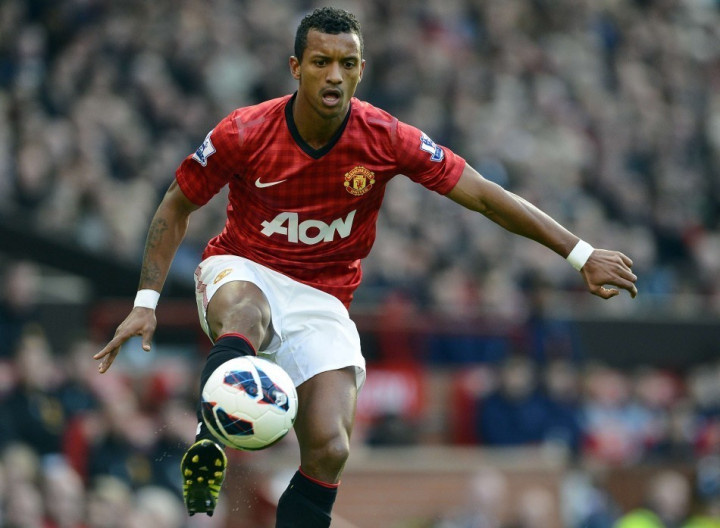 Meanwhile, United boss Sir Alex Ferguson has dismissed reports of Arsenal bidding £16m for Nani. The Portuguese international has had a troubled first half of the 2012/13 season, making only 11 appearances so far. However, Ferguson has insisted the 26-year-old winger remains an important part of his side.
"Nani's contract isn't up until the end of next season - and we need him. He offers something different from the other players we have. Unfortunately, he's been injured. We have sent Nani over to Dubai for a break in the hope that it will help him with his recovery. I don't think we will have him back until the middle of January," the 70-year-old Ferguson explained.
"He's never had a hamstring injury before and this is a bad one. But Nani has got a future here. Why would I want to let him go?" he concluded.