Arsene Wenger was full of praise for Theo Walcott after Arsenal's tremendous comeback against Reading last night, with the winger scoring a hattrick and staking his claim on a spot up front.
Walcott is currently in the final year of his contract with the Gunners, and the England international is believed to be stalling talks on a new deal due to wage discrepancies and a lack of guarantees that he'll be playing up front.
But Wenger gave a glowing assessment of Walcott's performance in front of goal last night, insisting that the 23 year old will become a striker if he decides to stay at the club for the long term.
"He was superb tonight," he said, ESPN reports. "I always said that he will be a striker, we are on the same wavelength there because he has something.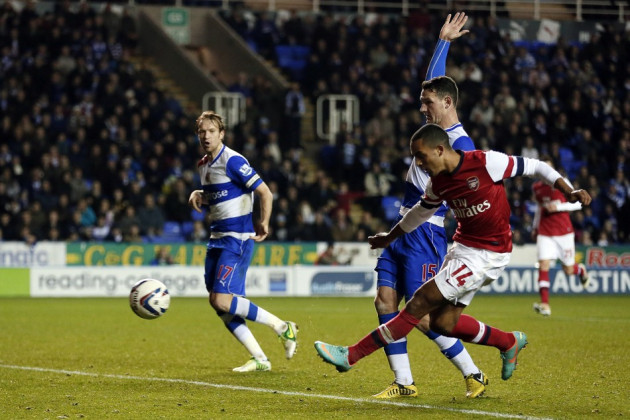 "First of all, he is a good finisher - the way he scored the first goal and the second I think as well, he knows where to be in the box on the rebound. I like that quality, you either feel it or you don't. He has the qualities to play there."
Wenger reiterated that he wanted to keep Walcott at Arsenal at all costs, saying: "That's what I hope.
"I have always said that I want to keep him and apart from contract talks, you have to give him credit for the way he is committed and for the team and the way he behaves."
Arsenal's eventual 7-5 win over Reading last night was nothing short of a freak encounter for the two sides, but for Wenger the comeback from 4-0 down was all too familiar.
"I know what it is to be pulled back when you're 4-0 up," he explained. "It happened to me as well at Newcastle last year.
"Reading should take credit from their performance and not be too disappointed because in the first half, they were exceptional."