Arsenal captain Thomas Vermaelen has squashed rumours regarding his transfer to Barcelona in the summer. The Belgian believes that his inconsistent form throughout the season had made the decision untenable for the manager.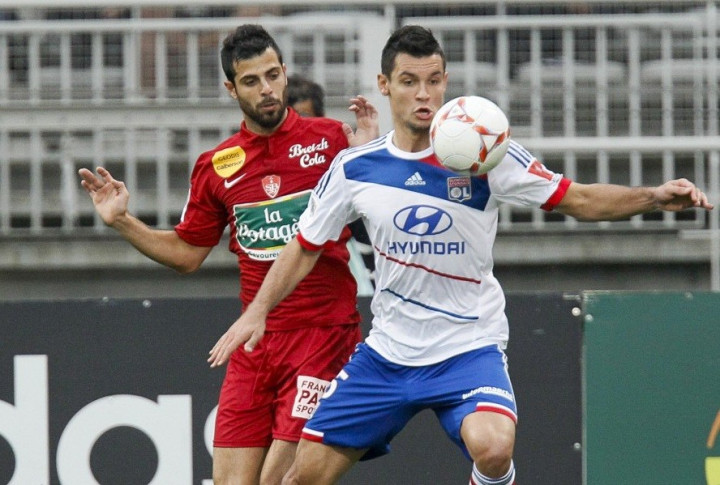 The 27-year-old was not selected for the north London club's tie against Bayern Munich in the second leg knock-out tie of the Champions League, followed by a snub on their trip to Swansea City. The change seems to have worked for Arsene Wenger as the Gunners keeping a clean sheet in both the matches.
"I have made mistakes. If I played flawlessly in all the matches I would be Lionel Messi. As a footballer you know you what may happen when you play badly, I'm not worried though - it's only the last games, I have played about 35 times this season. This is Arsenal, they are not a bad team and there is a lot of competition," he said.
Spanish giants Barcelona have been a long-term admirer of the player and Vermaelen's ouster from the first team suggested that Wenger will be willing to sell the player if a suitable offer arrives in the summer.
However, his recent revelations are expected to calm matters over a possible transfer, thus calming nerves across Arsenal faithful. The Gunners have been linked with a move for Swansea defender Ashley Williams as a replacement for the Belgian, but with Vermaelen expected to stay, the interest is unlikely to materialize into a transfer.
Cazorla on 'Spectacular' Support
Meanwhile, Santi Cazorla has praised the fans for their undeterred support through a difficult period for the Gunners. The Spaniard has had a lasting impression on fans since his transfer from Malaga in the summer, scoring 11 goals and registering nine assists. The 28-year-old has been the standout from among the three summer signings this season.
"Yes, I think I've been lucky in that regard. For any footballer, it's the most important thing, to make the people who support you happy and give back to them on the pitch. Ultimately, I want to do the job to the best of my ability and for them to enjoy watching Arsenal, that they're happy with my work. From the first minute I arrived, the support they've given me has been spectacular," he told the club website.