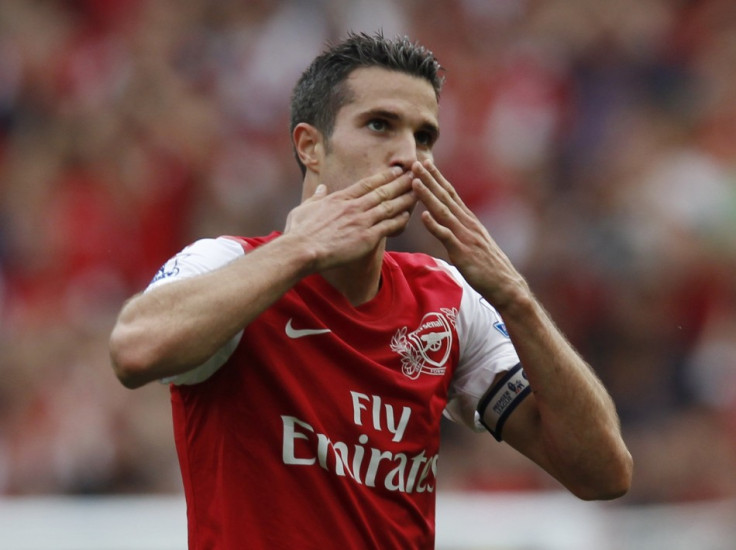 Juventus have had an £8mn bid for Arsenal captain Robin Van Persie knocked back, reports ESPN. The Dutchman has only a year left on his present deal with the Gunners and is yet to sign an extension. Manchester City and Paris Saint-Germain also thought to be interested in the striker, who netted 30 league goals last season.
However, the Serie A champions, who have been linked to van Perise for some time now, have made the first move in what is likely to be a rather protracted transfer saga. Arsenal are desperate to hold on to their talismanic skipper and the 28 year old will hold another round of talks with the club in the next few weeks.
Meanwhile, City boss Roberto Mancini has refused to comment on reports linking the Premier League champions with a move for van Persie this summer.
The Holland international's future at the Emirates Stadium has been the subject of much speculation in recent weeks, as he has been stalling on a new deal. City are believed to be keen admirers of the forward, with some reports claiming that they are ready to submit an offer of around £20mn.
However, Mancini has stated that he does not expect van Persie, nor any other player, to be arriving at the Etihad Stadium before pre-season and will start training with his present attacking quartet of Carlos Tevez, Sergio Aguero, Edin Dzeko and Mario Balotelli.
"Van Persie? He is an Arsenal player and I don't want to disrespect Wenger. We have four strikers and we will start the pre-season in five days, it's unlikely there will be major changes in such a short time," The Sun quoted the Italian as saying.
Tevez and Dzeko are two players who could leave to open the door for van Persie, although Mancini does not see that happening.
"It will be difficult that Edin goes away. Tevez will remain too, unless he wants to change team," the City boss added.
Former Gunner Emmanuel Adebayor is also in the club's ranks but is out of favour and will probably make an exit this summer, after spending the last two seasons on loan at Real Madrid and Tottenham Hotspur.