Carlos Vela says he is still unsure whether he will leave Arsenal permanently this summer, with the striker hoping that his current loan deal at Real Sociedad will be made permanent.
So far in La Liga, Vela has netted the ball 7 times in 27 appearances, and the 23 year old is enjoying many more opportunities on the pitch than he has been offered since making the move to the Gunners in 2005.
And the hitman has admitted that he was unhappy at Arsenal, and wants to permanently move away from the club, though he is grateful for the loan spell they allowed him to take at Sociedad.
"I would stay at Real. I am happy and the people support me. I owe Arsenal affection and gratitude for the opportunity that they gave me, but I was not happy there and this affected my work," he told El Diario Vasco, via Talksport.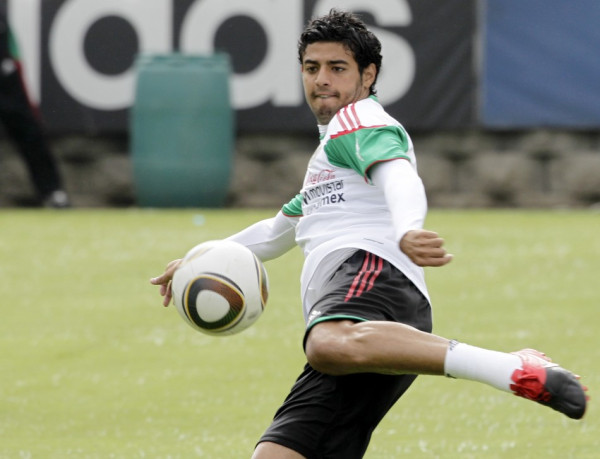 "It was hard day to day and, when it came to training, I was thinking about going home. Here, however, I am happy and have made good friends."
Arsenal are on the lookout for a striker, particularly after Thierry Henry's successful loan spell at the club at the start of the year. A deal with Lukas Podolski is looking very close to being completed, and though Marouane Chamakh appeared all but set to exit the club when the season comes to an end, the Morocco international insisted this week that he wants to stay at the Emirates beyond the end of the season.
"Am I going back to Bordeaux? For now, no," he said, as reported by the Metro.
"I have spoken to Wenger and I will stay at Arsenal. I think he trusts my work and I will have opportunities in the first team.
"My agents have been ordered to reject bids that come from other clubs because I want to prove I can be useful for the Gunners."
If Chamakh does indeed stay, Wenger will have up to five strikers to choose from if Podolski does in fact come on board. Park Chu Young is yet to get many opportunities, and Gervinho is still finding his feet in England.