Arsenal manager Arsene Wenger has admitted to concerns over transfer spending by the likes of Manchester City, Chelsea and Paris Saint Germain (PSG) this summer. He has repeated his warning that the sport will suffer in the long-term.
"We consider ourselves in a privileged position because we have a massive income. But overall we are not mega-rich because we do not [have] unlimited resources. A club can buy players like PSG has done or Manchester City or Chelsea, with unlimited resources, but overall football suffers," Wenger was quoted by ESPN as saying.
The Frenchman hasn't been as miserly as he normally is, having already confirmed transfers for Lukas Podolski and Olivier Giroud from FC Koln and Montpellier, respectively. In addition, he is reportedly close to signing Malaga midfielder Santi Cazorla for £16m and if that happens his summer spending could cross the £40m mark.
However that is a pittance compared to the amounts of money Chelsea and PSG have spent this summer. The Blues have already spent over £70m (on Eden Hazard, Marko Marin and Oscar), reportedly, and there could yet be more arrivals at Stamford Bridge. PSG spent an unconfirmed £52m to sign Brazilian centre back Thiago Silva from Italian club AC Milan.
"Europe at the moment is like the Titanic but we live in football like nothing matters. More than ever we have to run our club in a strict way because it looks like everybody suffers in Europe. I would be surprised if football is not touched by it at some stage. If you look at debt in football across Europe at the moment it is quite massive and we have to be responsible," Wenger added.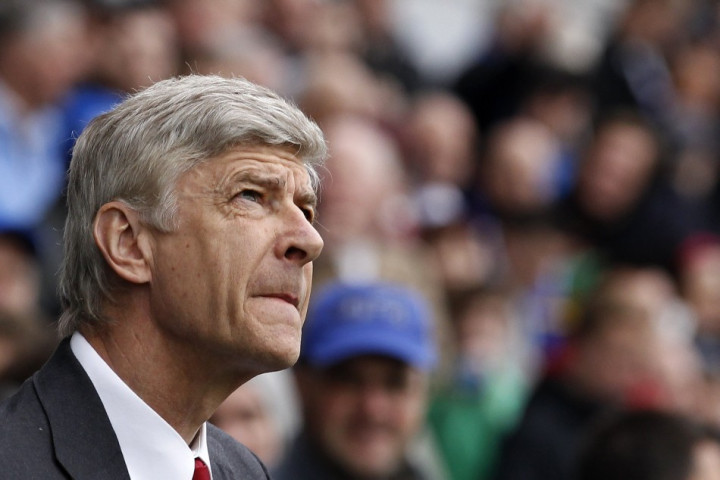 Meanwhile, the Gunners and Manchester United have reportedly stepped up their interest in Celtic midfielder Victor Wanyama, the Daily Mail reports. The Premier League clubs have sent scouts to watch the 21 year old Kenyan in action when Celtic take on Helsinki in a Champions League qualifier on 1 August. This will be the third time that representatives from Arsenal and United will be watching Wanyama; they have already seen him play against Norwich City and Inter Milan. The 21 year old midfielder has clearly impressed both Wenger and Sir Alex Ferguson and is also believed to be interesting QPR, Stoke City and Newcastle United.
In other transfer news for the Gunners, Blackburn Rovers are reportedly interested in signing Arsenal's outcast striker Park Chu-Young as a replacement for Leon Best, himself a new signing, who has been sidelined for six months with a knee injury. Blackburn boss Steve Kean has admitted he will sign strikers this summer and has Park on his wish list following positive reviews from his scouts, who have been monitoring the 27 year old's performances for South Korea at the London 2012 Olympics.