Arsenal manager Arsene Wenger has admitted contract talks between the club and England international Theo Walcott have failed so far. The 23 year old forward is in the final season of his deal at the Emirates and if he does not re-sign before the end of 2012, the former Southampton youngster will be free to talk to other clubs in January, with a view to a summer move.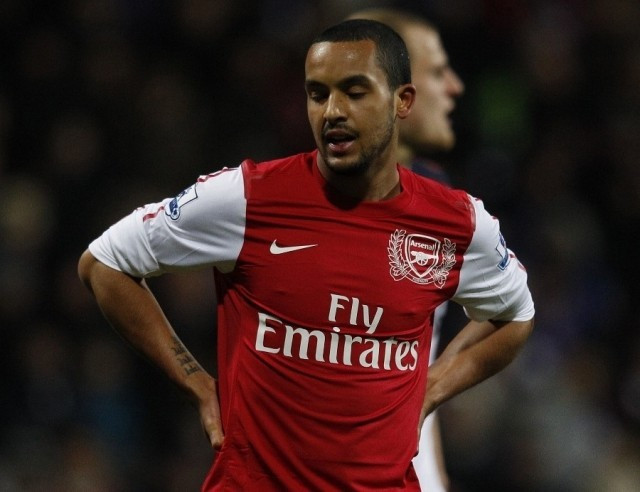 "You think I'm not fed up? I want them to stay. He was fantastic last year in this game. He will certainly be again. It's always important to keep your best players. If that should happen we'll replace him with someone - another big name," Wenger explained, adding, "Or make another big name. I have discussions every day with Theo Walcott, but not every day about his contract - his agents do that. We are trying to get further but, at the moment, nothing else has happened."
The 63 year old Frenchman is under considerable pressure to ensure Walcott stays with the club, following two consecutive summers of high-profile departures. This summer, Dutch forward Robin van Persie, who scored 30 league goals last season, left for arch-rivals Manchester United and Cameroon midfielder Alex Song joined Catalan giants Barcelona. And Wenger will clearly not allow this to happen again - he has promised Walcott's future will be sorted out by December.
However, should a transfer be the only option, Walcott has no shortage of admirers, both in England on the continent. Reports have linked Chelsea and Liverpool with moves and Italian champions Juventus were also reported to be interested.
Wenger did move to sign experienced players in the last transfer window, after pressure from fans to replace van Persie, Song and other high-profile departures (Samir Nasri and Cesc Fabregas, for example). A trio of internationals - Spain's Santi Cazorla, France's Olivier Giroud and Germany's Lukas Podolski - all arrived at the Emirates. However, the Gunners are still struggling and are already 11 points behind Premier League leaders United.
Meanwhile, Arsenal face an enormous challenge this weekend, when they face neighbours and rivals Tottenham and Wenger will be aware a third consecutive game without a win could be very problematic.
"If you want to be a top-level professional you have to understand that your crowd wants you to win and you have to deal with the fact they are not always happy," Wenger told the club's Web site, adding, "What affects me is that our fans are not happy. It doesn't stop me from doing what I do on the football pitch, but if you ask me, my biggest desire is to see our fans happy - like the players as well. That's not an excuse not to play and to play your game, you know. I believe that our fans will be behind us without any problem."