Nicklas Bendtner has refused to speculate over his future after the summer, with the Arsenal striker insisting he'll wait until after the Euros to come to a final decision.
Bendtner was intent on leaving the Gunners last year, but was only able to establish a loan spell at Sunderland towards the end of the transfer window.
In 34 appearances, the striker scored nine goals for the Black Cats, but now he's considering his future away from Arsenal, though he won't make any decisions until after the Euros.
"I have stated all the time that I am focused on the European Championship. When it is finished, I will handle my club situation," Bendtner told Sky Sports.
Bendtner has been connected to a possible move to Bundesliga winners Borussia Dortmund, and on the rumours the Denmark international said: "It's a fantastic club, there are no doubts about that."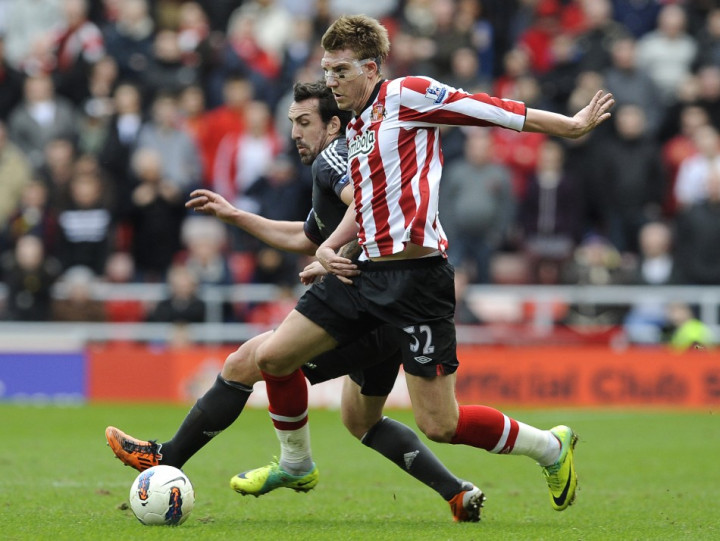 Whether Bendtner makes the move to Dortmund or not, his exit from Arsenal is looking very likely, particularly after the club confirmed a deal for Lukas Podolski to head to the Emirates in the summer when the German football season finished.
With Podolski, Gervinho, Marouane Chamakh and returning youngster Joel Campbell, Bendtner would already be facing an uphill battle to compete for a spot up front. And should Robin van Persie decide to stay at the club beyond next season, the prolific striker will provide even more competition for Bendtner if he returns.
While Sunderland had said during the season that they would like to keep Bendtner, he was undecided over the matter, and has been clear about his needs to find a club that has big ambitions in the past.
But for now, the Arsenal man will train and prepare with the Denmark team for their group stage matches in the Euros, with Portugal, Germany and Holland in their group which might be considered by some as the group of death.