Follow live coverage of deadline day in the summer transfer window here
Arsenal are considering a late move in signing South American star forward Gabriel Barbosa on the final day of the summer transfer window. He is currently playing for Brazilian outfit Santos.
The 19-year-old has been in impressive form last season, scoring five goals and managing three assists from 18 league matches. Overall, he finished the previous campaign with eight goals from 31 appearances.
According to the Telegraph, the Gunners manager Arsene Wenger is an admirer of the Brazilian. The north London club have long been monitoring his progress and has been on the Frenchman's radar.
Barbosa's style of playing has seen him being compared with the Barcelona star and he is even dubbed the "new Neymar." He is regarded as one of the brightest youngsters in Brazil and is expected to reach similar heights as that of Neymar.
The forward is attracting interest from clubs from Europe. Fenerbahce were keen on signing the highly rated South American in the summer transfer window and placed a €20m (£14.6m, $22.5m) bid for the player, according to Turkish publication Hurriyet.
However, Barbosa has rejected a chance to join Fenerbahce and is looking to move elsewhere. Arsenal will be hoping to secure his signature in order to strengthen their attacking division.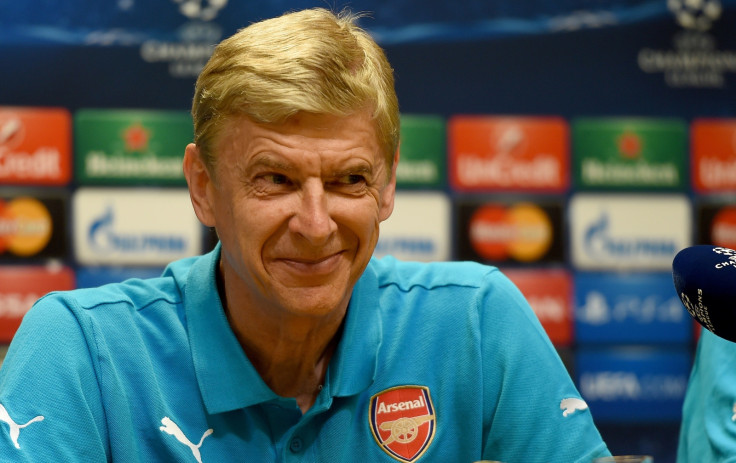 The Gunners sealed a 1-0 win over Newcastle United in the last league fixture. After the victory, Wenger admitted Arsenal are open in the transfer market and could make a signing if an "exceptional" player in any sector is made available.
"We are open and we are in the transfer market. If we find an exceptional player in any sector, we will do it. At the moment I don't know if something will happen or not," Wenger said, as quoted by Arsenal's official website.
Barbosa is young and can be developed at the Emirates, if he decides to make a switch to England. With the forward snubbing a chance to join Fenerbahce, Arsenal can seal the deal for him if they decide to move quickly.