Multiple news outlets are reporting that Arsenal have sealed the deal for Yann M'Vila to make the move to the Emirates this summer, with the club hoping not to repeat their actions of last summer's transfer chaos.
Arsene Wenger had to let go of Cesc Fabregas and Samir Nasri last August, and made five signings in the final 48 hours of the transfer window to try and replace them and build on the Gunners squad.
This summer things look very different for the Arsenal manager, and after already confirming that Lukas Podolski will be making a move to north London this year, M'Vila looks likely to be a done deal before the transfer window has opened as well.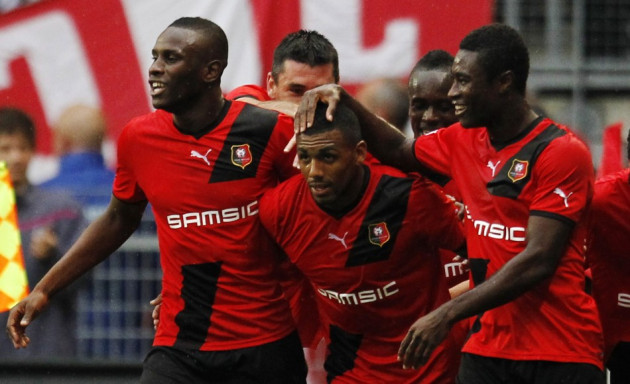 The Daily Mail are reporting that M'Vila will cost Arsenal a pricey £17m, making him one of the club's most expensive signings of all time - Jose Antonio Reyes was signed by the club for £17.5m in 2004, though £7m of that was dependent on appearances, while Andrey Arshavin cost the Gunners £16.9m in 2009.
Meanwhile, the Daily Telegraph have claimed that Arsenal beat out interest from Inter Milan to land M'Vila, even though their Champions League spot is far for assured in the lead up to the final day of the season.
The Gunners face West Brom away this Sunday, and if they don't win, fourth-placed Tottenham and fifth-placed Newcastle will both have a chance of securing a spot in Europe's premier Cup competition before Chelsea take on Bayern Munich in the final on May 19.
If the Blues win the coveted trophy, fourth spot will receive Europa League qualification as a consolation, and neither Arsenal, Newcastle or Tottenham want to be in that position, with the result likely to be particularly stinging for the club that on any other season after 2008 would have been guaranteed a place in the lucrative competition next season.