Arsenal legend Ray Parlour believes the signing of unhappy Liverpool striker Luis Suarez will make a massive statement and also help the Gunners attract other transfer targets.
The north London club have made no secret of their desire to sign the Uruguay international, drawing the ire of both manager Brendan Rodgers and Anfield owner John W Henry. Arsenal have had two bids rejected and are understood to be preparing a nearly £50m offer next, according to the Telegraph.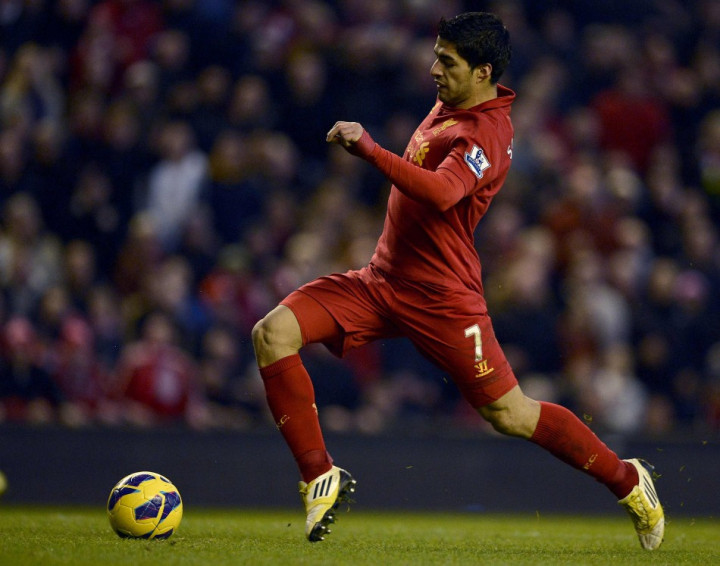 "If they got Suarez it would be a massive statement, it really would. I've always thought they create a lot of chances, Arsenal. I know Suarez does miss a lot but he also scores a lot of goals as well," Parlour told Goal.com.
"If they could get Suarez in then maybe other players who have been linked with Arsenal will be like: 'Look, they really mean business next season and I want to be at that club as well'," he added.
It is public knowledge Arsenal have significant money to spend on transfers this season, unlike earlier campaigns. The prospect of being able to match the financial muscle of clubs like Chelsea and Manchester City should open the way for Arsenal to challenge for trophies again and much was expected of Wenger this summer.
So far, though, the Gunners have disappointed, with 20-year-old Yaya Sanogo the only new arrival (on a free). Parlour, who won three Premier League titles, the European Cup Winners Cup and the UEFA Cup with Arsenal, believes that failure to land big name signings this summer will drastically increase pressure on his former manager.
"It's a big season for transfers. Over the years I don't think it's been documented that [Wenger] has had money to spend. I think the Arsenal fans know that he's done a great job but this year there's been reports that he's got quite a bit of money to spend to strengthen the side. If he doesn't spend it then straight away he's under pressure," the 40-year-old concluded.
World-class players like Argentina international Gonzalo Higuain and Montenegrin Stevan Jovetic, as well as Premier League stalwarts like Marouane Fellaini, have been linked with the Emirates but slow negotiating cost them the first two names while Belgian international Fellaini has been dismissed by Wenger.
The silver lining was the possibility of Bayern Munich's treble-winning Luis Gustavo arriving but reports from Italy say the Brazilian midfielder will opt for a switch to Napoli, instead. Olympique Lyon playmaker Yoann Gourcuff is a possibility, with the former AC Milan man prepared to take a pay cut to complete a move to the Emirates.