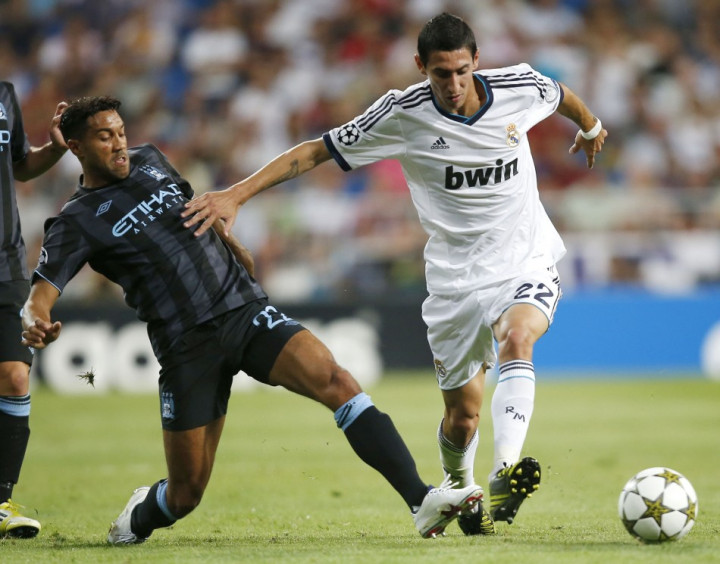 The growing rivalry between Arsenal and Manchester City has another chapter added to what is already an entertaining book. The dispute between the two sides is, to a large degree, financial. Arsene Wenger, as distrustful and unhappy with financial profligacy as ever, has repeatedly lamented Sheikh Mansour's money-backed vision for the club and is rarely shy about expressing that thought. On the occasion of Sunday's game at the Etihad, Wenger took that expression to a new, if slightly petty, level.
Goal.com reports Wenger snubbed former Gunner Gael Clichy before the two teams took to the pitch to play out an entertaining 1-1 Premier League draw. It seems Clichy, a French international left back who rose to prominence during his eight years (2003 - 2011) with Wenger, was completely disregarded by Wenger in the tunnel. The 27 year old defender, the report continues, told his City team mates "it would have been nice" to exchange greetings.
Meanwhile, the Gunners' present left back, Kieron Gibbs, has hailed his team's defensive coach, Steve Bould and the improvement he has engineered in the backline.
"You look at last season, we conceded too many goals and we knew we had to improve. We just looked at where we were going wrong - and attention to detail comes into it a lot with Steve Bould. He's very focused on the small things," the 22 year old said after the draw against City.
Bould, who played for the Gunners between 1988 and 1999, was appointed Wenger's assistant earlier this year and tasked with improving the side's defensive capabilities and his excellent work so far (Arsenal have conceded only twice in five league games this season) has earned him praise from former Gunners' legend Patrick Vieira. The Frenchman, now in an administrative capacity with City, indicated he would like to see Bould take over from Wenger when the 63 year old veteran finally called it a day.
"He loves being a coach and would be the perfect successor to Arsene Wenger. He knows the club and young players better than anyone else and he's got this passion and desire to be a manger. It would be really good for Arsenal," Vieira was quoted as saying.