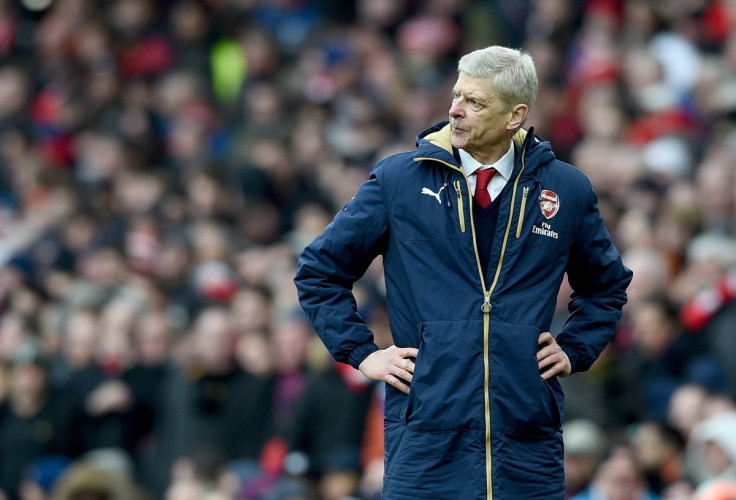 Arsene Wenger believes that Arsenal have a great chance of upsetting Barcelona when the two clubs meet at the Emirates stadium on Tuesday, 23 February. The clubs have met each other seven times, with Arsenal winning once and losing four times, which was in 2011, the last time the teams met at the Emirates in the Champions League.
Barcelona are yet to register a single victory over the Gunners at the base of the north London club, in Highbury or the Emirates, drawing twice and losing once. However, the Catalans prevailed when they met each other in the 2006 final, where Sol Campbell's opener was overcome by two late goals, which broke Arsenal hearts and the quest for their first European triumph.
Jens Lehmann was sent off for denying a clear goalscoring opportunity as the north London club dug deep to fashion a goal. Wenger, who has seen his side succumb to a 0-0 draw against Hull City in the fifth round at the Emirates, insists that the players will be inspired for the game and give their best performance , which may be enough to take them through to the quarter-finals for the first time in over six years.
Wenger talked about their inability to keep a clean sheet at home, which has stung them against Barcelona in recent years and wants for the team to add stability in attack and defence. The Frenchman also expects Alexis Sanchez to be geared up for the game against his former club after putting in a poor performance against Hull.
"It's our best chance no matter how big the chance is. We have to take it and have a go at them. I believe in these big games, in the first tie at home, we can't be stupid. Many times we've won away and at home we have conceded. We have to find a good balance between defending and attacking," Wenger said, as quoted by the Mirror.
"I don't think he was completely ready to come on. It looked like that but he grows with the game does Sanchez. He has a game based on risk and when he's completely highly tuned in, it becomes dangerous. Don't worry about Tuesday, he will be tuned in," he added.