Arsenal: Mathieu Flamini pleased with midfield partner Mohamed Elneny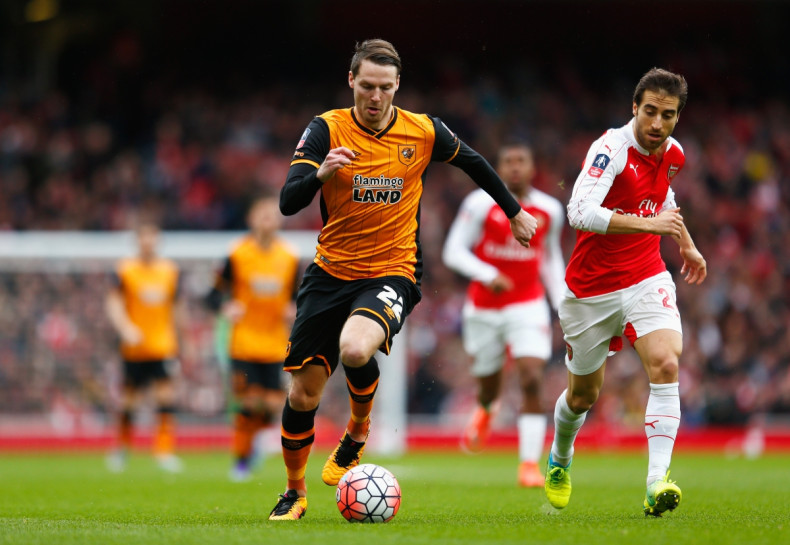 Arsenal midfielder Mathieu Flamini is impressed by new midfield partner Mohamed Elneny, who started alongside him against Hull City in the fifth round of the FA Cup. The Gunners made nine changes to the side that started against Leicester City last weekend, with Laurent Koscielny and Per Mertesacker the only two players who kept their position in the squad.
Mesut Ozil, Aaron Ramsey and Petr Cech were not in the starting XI, as the north London club had over 20 shots but failed to score a single goal with the Tigers holding back, which kept the score to a goalless draw. The Gunners will have to play a replay at the KC Stadium, scheduled after the Tottenham game, something which both managers would have loved to avoid.
There were a few positives that came out of the game, with Alex Iwobi and Elneny getting yet another start, accumulating crucial minutes which would bode well for the season ahead. However, Flamini was disappointed over the number of chances that the Gunners missed, stating that they need to improve their efficiency.
"I think they both played very well," he told Arsenal's official website. "They were very good in their positions, very good technically and also in transition [both] defensively and offensively. It was a good partnership and I enjoyed it but we have to continue now.
"It was a very, very frustrating game. We had the opportunity a few times to close the game and win it. Unfortunately we didn't so I think frustration is the main word of the game today.
"We were a bit lucky last weekend to score in the last second of the game against Leicester City, but it didn't happen today.
"We had many opportunities and chances and this is not the first game that has been like that. Even against Southampton and Leicester it was like that and today we had plenty of opportunities. If you don't finish it, it is not enough. Now we have to play away and win that game."