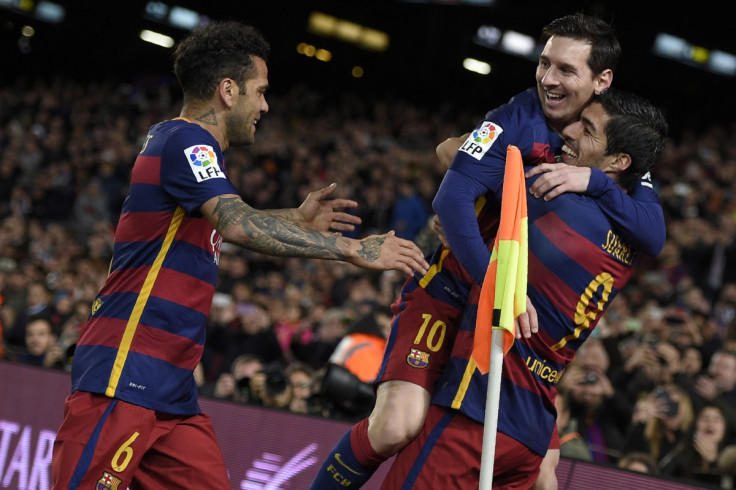 Barcelona full-back Dani Alves insists that the Catalans do not always have to play free-flowing football to win games and sometimes have to resort to other means. The Catalans play Arsenal in the first leg of the round of 16 tie at the Emirates where a win will all but secure their place in the quarter-finals, and Alves is ready to take up that challenge.
The Catalans made easy work of the group stages, drawing only two games, against Roma and Bayer Leverkusen, both away from home. They are looking to become the first team ever to defend the Champions League trophy.
Barcelona, despite their winter break, have been extremely busy of late, having to play day in day out and Alves expects a tough outing at the Emirates for which they may have to get out of their comfort zone. The last time the two met on this ground, the Gunners came back from being a goal down at half time to score two through Robin van Persie and Andrei Arshavin. Both players have moved on from the club and Arsene Wenger will be hoping that his new players are able to replicate their success.
"The aim is always to win and play really well but there's the opposition to think about, high expectations, then there's better teams, teams that try to play or teams that are more physical, so for us to come out of another game with a win, we just keep going," Alves told the Mirror.
"Sometimes suffering, having to hold on to a result, stops you relaxing and helps you get there because if you want to achieve great things then you have to come through difficulties. It's always beautiful to play spectacular football but it's more beautiful to keep winning.
"The team is always going to put all their effort into it, but sometimes things don't go well or how you'd hoped but this is football! Even if you don't play at your best you've got to pick up results and that's six points from six, no?"