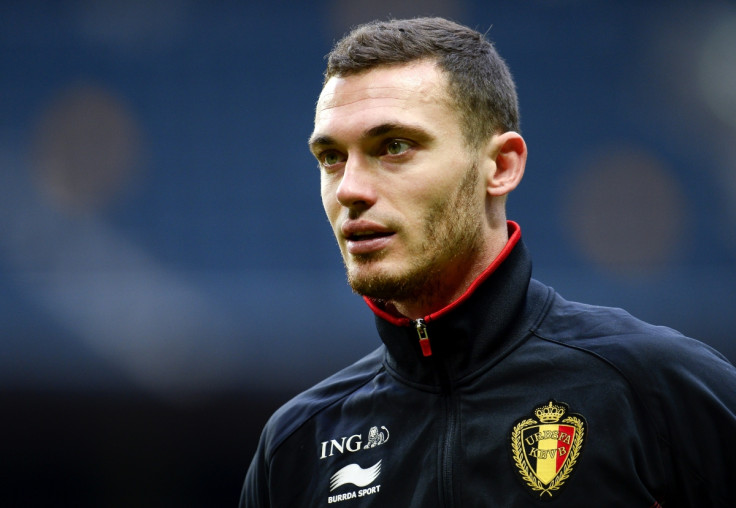 Thomas Vermaelen has revealed that the management does not need him to give tips on Arsenal ahead of their crucial clash at the Emirates as they already have a lot of information at their disposal, with video replays and tactical analysis of games forming a major part of their curriculum ahead of the fixture. The Belgian will return to the Emirates for the first time since moving on in 2014 and has identified Francis Coquelin as the one who can help the Gunners get over the line.
The north London club last met each other five years ago, when the Gunners got the better of the Catalans, with Andrei Arshavin and Robin van Persie scoring to give the Gunners the advantage. Arsenal were unfortunate on the return leg, with Van Persie sent off for an innocuous second yellow card and a man short against a rampant Barcelona side was not a setting that did the Gunners any favours.
Nicklas Bendtner had a chance to get the Gunners into the next round in the final minute of the game as Jack Wilshere's ball found him in one on one with keeper Victor Valdes. However, Javier Mascherano's tackle saved Barcelona the blushes and also helped reconstruct the Argentine's career at the Nou Camp.
Vermaelen is confident that they have enough quality to beat the Gunners, who have already pulled off an upset against Bayern at home. However, they have to get their midfield functioning, with Coquelin a major hurdle in their way to get the ball into their famous front three.
"I'm impressed with Francis Coquelin. I know him quite well; when I started he was already there, training with us. Even if he wasn't playing in training I found him impressive, so I'm not surprised at all he's doing well. He's a key player for them, helps them keep their shape and gives Arsenal stability," Vermaelen said, as quoted by the Daily Mail.
On strategy, he added: "They have so many tactical people to analyse the videos and games and see how Arsenal play, they are all well prepared so they don't need me for that. Maybe they'll ask me about one or two players, because I know them a bit better, but as a team they analyse them thoroughly."