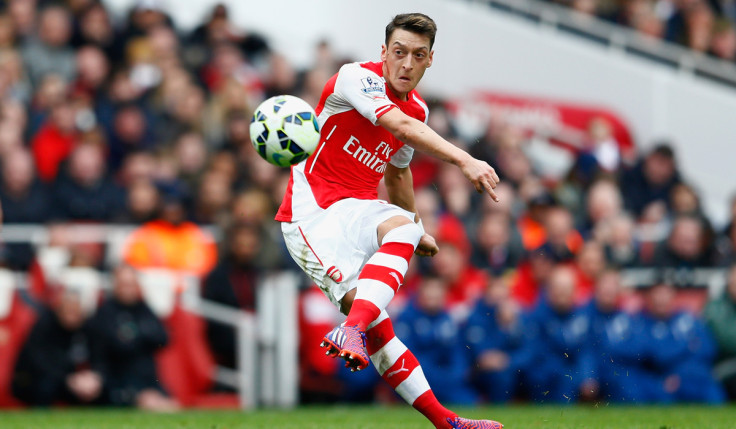 Arsene Wenger believes that the induction of Alexis Sanchez into the squad has brought the best out of Mesut Ozil, who was struggling to attest his authority in his first season at the club.
The German has forged an impeccable relationship with Sanchez and the duo have led Arsenal to their second consecutive FA Cup final, where they are likely to play an important part in handing Arsenal their third trophy in just over a year.
The 26-year-old midfielder assisted both of Sanchez's goals against Reading in the semi-finals, with the first goal typifying Ozil's brilliance, when he curled the ball past a myriad of players in the Reading backline to find Sanchez, who took the ball in his stride and got the back of the net with ease.
The second goal was down to a howler by goalkeeper Adam Federici, who let the ball squirm through his legs and into the net, allowing Arsenal a breather after making hard work of yet another Championship club in the semifinal of the FA Cup.
The Gunners will now face Chelsea in the league as they look to increase their tally of wins to nine, their best ever performance after the Invincible season in 2003. A win here will also be Wenger's first against Jose Mourinho, having failed in his previous 12 attempts.
"People questioned Ozil. Many people speak now about Alexis but in the first part of the season Ozil wasn't there. In the second part of the season Ozil has blossomed and is getting to where you want him to be," Wenger told Arsenal's official website.
"He is a player that is the centre of our game and also makes other people play. The real players are those who take the qualities of their partners - Ozil is one like that. He is naturally generous," he added.
The Gunners are currently third in the league, superseded by Manchester City following their 3-2 win over Aston Villa on Saturday.