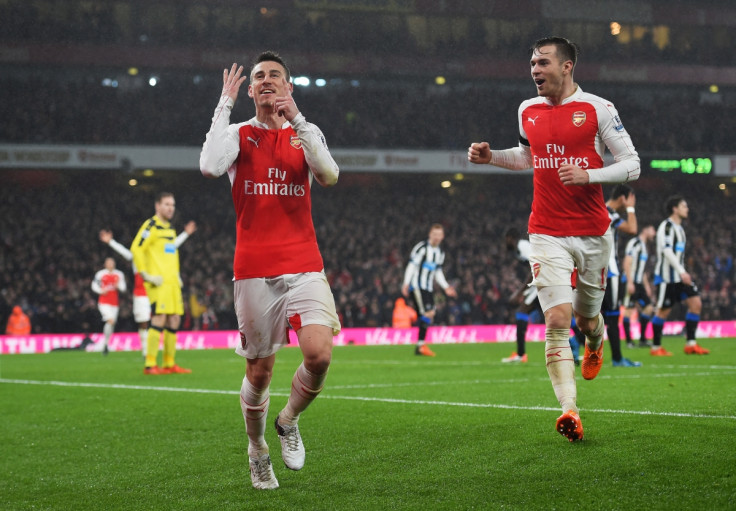 Arsenal defender Laurent Koscielny is of the view that winning their home games would be central to the Gunners' title aspirations this season. The north London club have won only one of their last seven away games in the league and need a good run of form at home to keep their position at the top of the table.
The Gunners have lost only once at home this season to West Ham on the opening day while defeating Manchester United and Manchester City. The Gunners face Chelsea next at home, a fixture they have not won in over five years. Arsene Wenger will be desperate to set the record straight and go back on top of the table after Leicester City's 3-0 win against Stoke City sees the King Power Stadium outfit on first position.
Koscielny has been an integral part of the team this season, shipping two goals only once at home and his partnership with Per Mertesacker has developed into one of the best in the league. The defender was partnered by Gabriel in the game at Stamford Bridge where he was sent off after a scuffle with Diego Costa.
"If you want to win the Premier League, you need to win all your home games," Koscielny told Arsenal's official website. "Our seven away games will be very difficult because we play against Man City, Man United, Tottenham, West Ham, Everton, so we need to do the job well at home so we have the points.
"We take each game and we will see. We want to play and win all games. We are in a period where we play many different competitions, we play the Champions League, the FA Cup, Premier League," he stressed.
"This weekend is an important game and next weekend too, because it is the FA Cup and we won it twice and we want to continue like this. In February March, we will have Champions League so we need to take it game by game and that's it," he concluded.