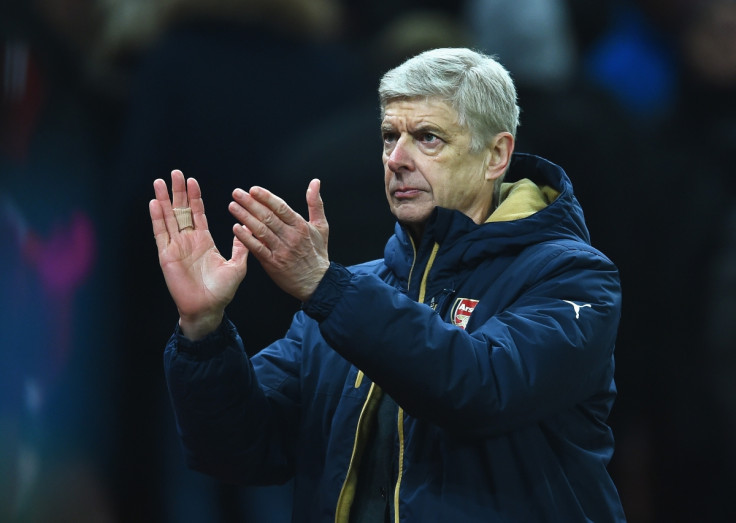 Arsenal manager Arsene Wenger has defended his decision to not sign a striker during the January transfer window despite his side being held to a disappointing drab draw against Southampton on Tuesday night (2 February). The French boss lamented the poor finishing of his side, but insisted there were no strikers available in the market to improve his current squad.
The Gunners had a number of chances to win the game but were denied by the impressive performance of goalkeeper Fraser Forster. When asked whether he regrets his decision to not strengthen his attacking options, Wenger said: 
"If you knew a world-class striker who could have strengthened our team, you should have told me before the transfer deadline was over."
"They do not walk in the street and say 'please, here is a world-class striker, can you take me?' They are all at big clubs and are under contract. There were none available. We have Walcott, we have Giroud, we have Ozil, we have Alexis, we have Welbeck, who is coming back."
"If tonight we think a miracle man could have scored the goal for us, I think it's better we think how can we score the goals with the players we have? We can score goals, we have shown that before."
Nonetheless Wenger admitted that Arsenal's finishing is currently very poor. The Gunners have dropped to fourth place in the Premier League table following four league games without a win.
"It is [frustrating], because we produced quite a good performance, especially in the second half when we created 10 goal chances. At the end of the day we came out with no goals. I believe the performance we wanted to produce was there, but we can not be happy with the way we finished our chances," he said.
"I think what's most disappointing is some players missed some chances that usually they would take. Our finishing is very bad at the moment – we have played three [league] games now without scoring a goal. In all those three games we had chances that we didn't take. At that level it's important."
"We started slowly but in the first half Ozil had two great chances. It's true we started slowly, a bit nervous because we lost our last game at home," said Wenger. "But in the second half it was one-way traffic. We still couldn't score. We didn't make enough of our set pieces, we didn't take them well, we didn't finish well. It's just that our finishing was very poor."