Emiliano Martinez believes that Arsene Wenger's decision to keep him at Arsenal has paid off after the third goalkeeper took advantage of the injuries to Petr Cech and David Ospina to prove his worth during his side's 3-0 win over West Ham. The Argentinian told IBTimes UK that he had chances to leave the Emirates Stadium in recent months but he decided to follow the advice of his manager because he aims to become into the Gunners' number one keeper.
Having joined the Arsenal academy in 2010 as a prospect for the future, Martinez made his first-team debut in a League Cup tie against Coventry in 2012 but has since been restricted to a peripheral role.
Yet, in November 2016 Wenger proved that he still has faith in the 24-year-old keeper after handing him a new long-term deal.
Martinez has also spent spells on loan at Sheffield Wednesday, Oxford United, Rotherham United and Wolves to continue his development and had more offers to leave Arsenal during both the summer and the January transfer windows.
However, Wenger asked Martinez to stay and the decision paid off on Wednesday after the third keeper was handed his first Premier League starting appearance of the campaign during the much-needed win over West Ham.
"I have had many options to leave Arsenal. The manager said no because he wants me here and handed me a new deal (in November). He told us that he has three incredible goalkeepers and that anyone can start. In January, I had more offers but he didn't let me go because he told me that the opportunity would arrive. It arrived against West Ham and I just tried to show him that I can be as good as them or even better," Martinez told IBTimes UK following the derby.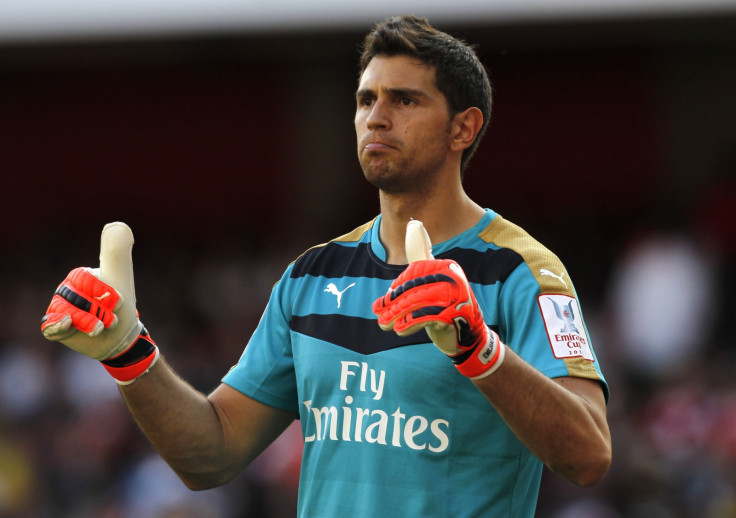 "I had offers from many places, from Championship clubs and from foreign clubs but Wenger told me that he trusts in me and he wanted me to stay. He has raised me since I was 16 years old. I trusted in him a lot and he trusted in me."
"(The situation of a third keeper) is difficult. You train more than the rest, you spend more time in the gym than anyone else and after four months without playing (since the EFL Cup tie defeat to Southampton) you have to play a game like this, with a lot of pressure. It's not easy but I am mature, I have the qualities to do it and I showed against West Ham that I can do it."
Martinez is aware that he is currently the third choice in Wenger's pecking order. Yet, with Cech being already 34 years old and the Colombian linked with a summer move away, Martinez is convinced that sooner or later he will have the chance to be the Arsenal number one.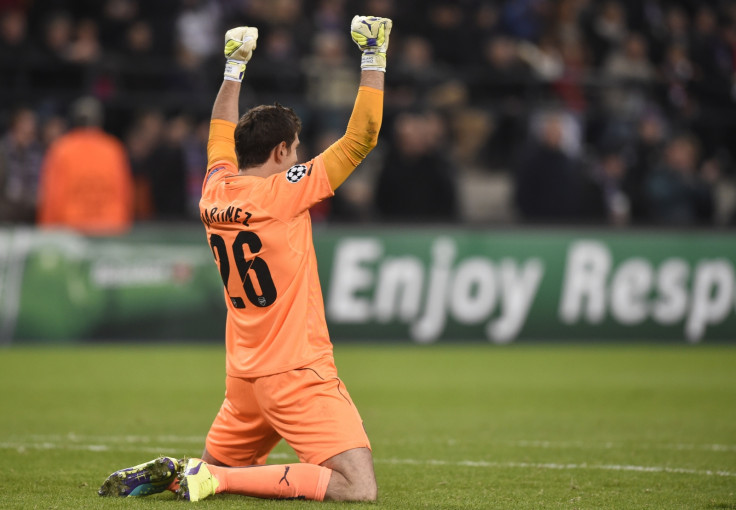 "Petr already has an age, David plays a lot of international games with his national team so I have to be ready. Both got injured and two days before the game they told me that I was going to play. It's not easy. You have to be prepared physically and mentally for them but I proved I am. I feel great and it was a good performance," the Argentinian added.
The Arsenal third keeper wants to go step by step now but doesn't hide that his long-term target is to be the Arsenal number one. Therefore, he doesn't rule out making a new loan move in the summer if the Gunners believe that it's the right decision to continue his development.
"There will be no problem (if the club ask me to go on loan again). I am not scared of anything. I grew up and lived with Hector (Bellerin). I know how he felt at the beginning when he did not play so much. But the management trusted in him and today he is one of the best right-backs in the world," Martinez said.
"I told my father and my agent that I want to enjoy this season and next year we see will what comes. Luckily, I played against West Ham and proved that I have the level to play for Arsenal so I have to go step by step. I don't think about the future but I always leave all the doors open. My dream, my target is to be the Arsenal number one. I am ready, I have the talent and I know that one day the opportunity will arrive."