Arsene Wenger is unsure whether Danny Welbeck is fully fit to make the line-up when Arsenal host Watford on Tuesday (31 January), despite the England international scored a brace in the weekend's 5-0 win at Southampton. Meanwhile, the French boss suggested that he has no fresh injury concerns to face Walter Mazzarri's side although Granit Xhaka remains unavailable through suspension.
Welbeck, 26, returned to action in the FA Cup previous round victory over Preston earlier on 7 January after overcoming a serious knee injury he sustained during the 2-2 draw against Manchester City last May. The former Manchester United forward continued his return to full fitness by playing some minutes against Swansea and Burnley before making his first starting appearance in the Saturday's 5-0 victory over Southampton.
The forward impressed by scoring two goals to help Arsenal to reach the fifth round of the FA Cup, but Wenger has now suggested that may need to return to the bench in coming visit of Watford – as he doesn't want to take any risks with the England international.
"To come out of what he has come through, you need to be mentally strong. To play like he played on Saturday, you need to work hard physically. That's not a gift of God. You have to go through all kind of suffering to come back to that level of fitness," Wenger said, although suggesting that Welbeck is still not 100% fit to start within three days.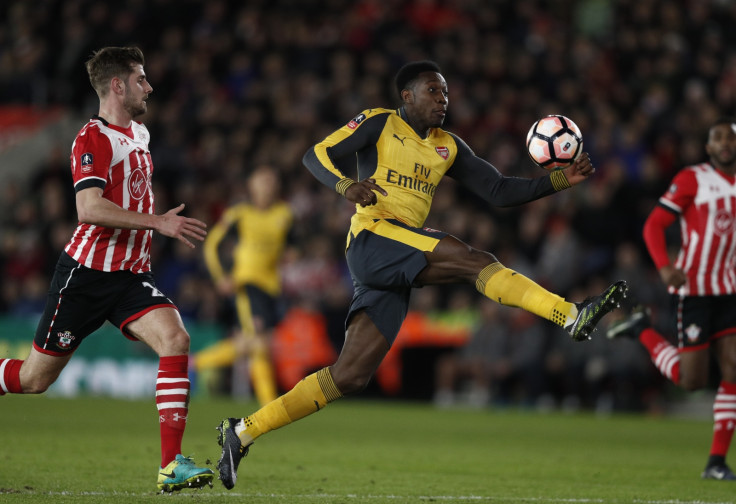 "He's very sharp but we're still not out of it completely. We still have to be cautious with him. Where I agree is that physically he is ready to play. We still have to manage the times we use him and the times we rest him for a while. We will do that in the next month and then after, hopefully he will be completely fit."
"Of course he has done enough to keep his place but at the moment we have to be cautious with him. I'm not sure how we'll use him every three days. I think he's a bit short of that. But the quality of the performance was there."
Meanwhile, the likes of Alexis Sanchez and Mesut Ozil are expected to return to the line-up to face Watford after being rested against Southampton, while Wenger said that he has to "check" the availability of some other players before deciding who to play on Tuesday night.
"We have some players to check from Saturday. Of course all the players who stayed behind other than Granit Xhaka are available for selection," the Arsenal boss added. "I will decide that after training today."